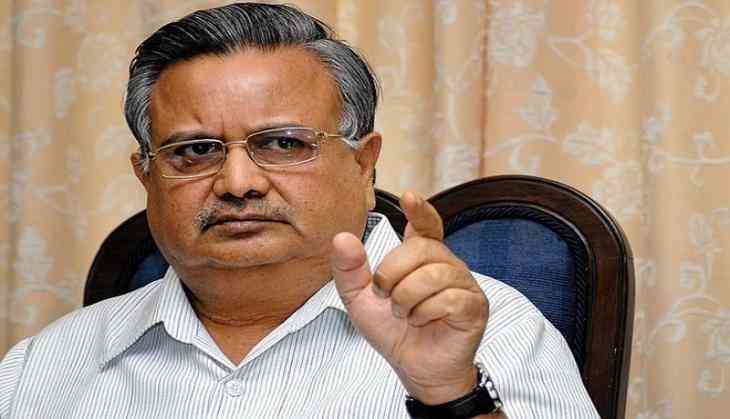 The counting of votes has begun in Chhattisgarh and the king of the state will be declared today. Chief Minister Raman Singh is trailing from Rajnandgaon, while Congress's Karuna Shukla is leading. The Chhattisgarh Assembly has 90 members. Ruled under Raman Singh-led Bhartiya Janta Party government since 2003 that is likely to face a debacle in the state.
Chattisgarh Chief Minister Dr.Raman Singh trailing from Rajnandgaon, Congress's Karuna Shukla is leading #ChhattisgarhElections2018 (file pic) pic.twitter.com/BDmb8JgRGR

— ANI (@ANI) December 11, 2018
Chhattisgarh had two phases of voting happened on November 12 and November 20. The first phase polling, where 18 constituencies went to vote, saw a voter turnout of 76.35 per cent. The second phase, where the remaining 72 constituencies went to vote, saw a voter turnout of 76.34 per cent.
In Chhattisgarh, however, other than BJP and Congress, a historical alliance of Mayawati's BSP and Ajit Jogi's JCC is all in the race. Jogi is in the third position. The Congress has fielded former prime minister Atal Bihari Vajpayee's niece Karuna Shukla against BJP's Raman Singh, the chief ministerial candidate of the BJP.
The results for the Rajasthan, Madhya Pradesh, Chhattisgarh, Telangana and Mizoram are set to be declared today and decide the fate of the Ruling Bhartiya Janta Party and the main Opposition the Congress.
As Exit polls indicate a big win for Congress in Rajasthan, who is aiming to win anti-incumbency in the state. If we believe, some exit polls, also showcase BJP's exit from the Madhya Pradesh, While neck-to-neck fight in Chhattisgarh.
Also reads: Assembly Election Results 2018 LIVE Update: Congress ahead in Rajasthan, tough fight in Madhya Pradesh; Raman Singh trails in Chhattisgarh