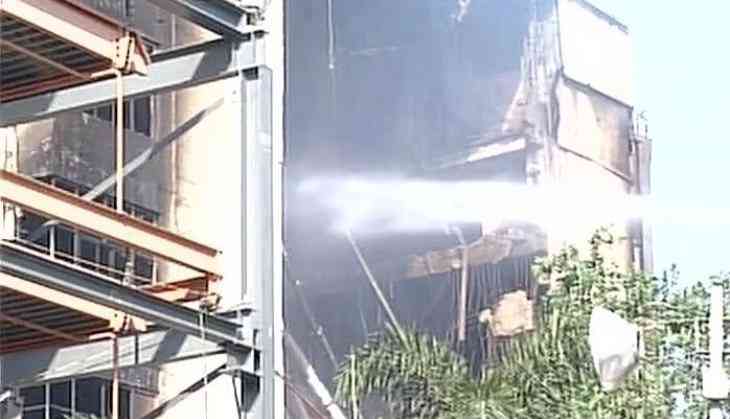 Chennai's Silks Building starts collapsing as fire rages on (ANI)
Chennai's Silks Building has started collapsing after the fire fighters found it hard to douse the flames for more than 24 hours. Heavy plumes of smoke have engulfed the area.
The fourth to seventh floor of the building collapsed at midnight. At present, 60 fire tenders are currently at the spot. However, there have been no casualties reported.
Joint Director (Fire) Sahul Hamid is also present at the spot. Emergency phone lines 104 and 108 can be used for assistance.
Ambulances have been made available for nearby residents who have respiratory difficulties. As many as seven ambulances are currently at the spot with oxygen services. Precautionary measures are being taken to douse the flame.
-ANI