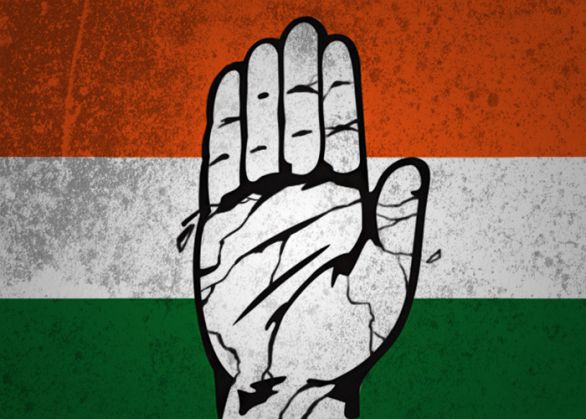 In a bid to strike a balance in the 'Bharat Mata Ki Jai' debate, the Congress on 1 April said that while it favoured that every Indian chant the slogan with pride, no one should be coerced into doing so.
Reacting to prominent Islamic seminary Darul Uloom Deoband's remarks asking Muslims to refrain from raising the chant, party spokesman Abhishek Singhvi said that one should chant 'Bharat Mata ki jai' with pride. "I feel that opposing it for some reason, is wrong, childish," he said.
However, he also made it clear that Congress was against all attempts to force people into chanting the slogan. He said:
"I will forcefully express my right to raise the chant of 'Bharat mata ki jai'. Equally forcefully, I will resist attempts to punish someone for not raising the chant."
The Darul Uloom had said that the slogan was "akin to idol-worship" which is against the tenets of Islam.
At a separate event, Congress leader Rashid Alvi said that chanting 'Bharat mata ki jai' in Urdu and Persian meant saying "Madre vatan zindabad". He said:
"There is no harm at all to say Madre vatan zindabad. Religions do not come in between".
Alvi said that a Muslim touches his forehead five times a day with the dust of his motherland. "So if anyone wants to raise a slogan, the religion does not prevent." He also reiterated Singhvi's comments that no one had a right to coerce others to raise any kind of slogan.
-- PTI