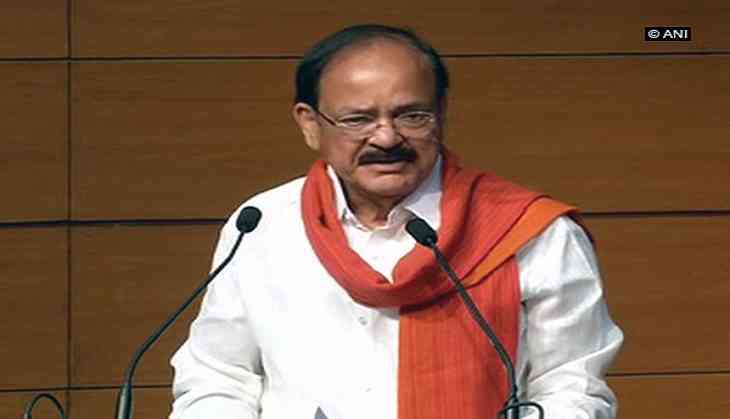 Union Minister M. Venkaiah Naidu
The Centre on Tuesday said it will consult all the political parties and build a consensus on Presidential polls.
Union Minister M. Venkaiah Naidu said, "We will talk to all political parties. We will make efforts in direction to evolve broad consensus and try to seek support."
The Bharatiya Janata Party (BJP) yesterday constituted a three-member committee, including Union Home Minister Rajnath Singh, Union Law and Defence Minister Arun Jaitley and Naidu to consult with other political parties on the Presidential election.
According to a party statement, the committee will consult leaders of different political parties over the Presidential poll and try to evolve a consensus.
Party president Amit Shah had indicated earlier that other parties will be consulted "at the appropriate time".
-ANI