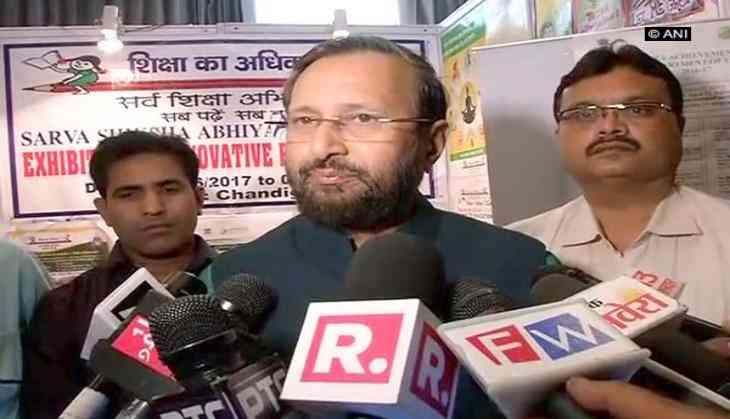 Expressing concern over decline in education standard in public schools Union Human Resource Development Minister Prakash Javadekar on 2 June vowed to improve the education system in the coming years while saying that the government would leave no stones unturned to enhance the level of education facilities.
"In the wake of reports that there is sharp decline in education standard in government schools, we have initiated an education programme to improve the standard of education. This programme is already being conducted in Guwahati, Raipur, Pune, Bengaluru and Chandigarh where all the education experts discuss the issue. This will continue because we pitch for our slogan ' Sabko Sikhsha , Achi Siksha' (Good education to all)," Javadekar told the media here.
Stating that improving the level of education is a challenge for the government, Javadekar promised to improve the education system in the coming years with everyone's support.
"We will also bring a Bill in Parliament wherein state government will be given freedom to conduct examinations for Class V and VIII. The students will give examination in March and if they fail then they will be given second and last chance to give examination in June," he added.
According to Annual Status of Education Report 2014, there is sharp decline between 2007 to 2014 in the number of children in Standard V, who can read a textbook of Standard II, in both government and private schools.
-ANI