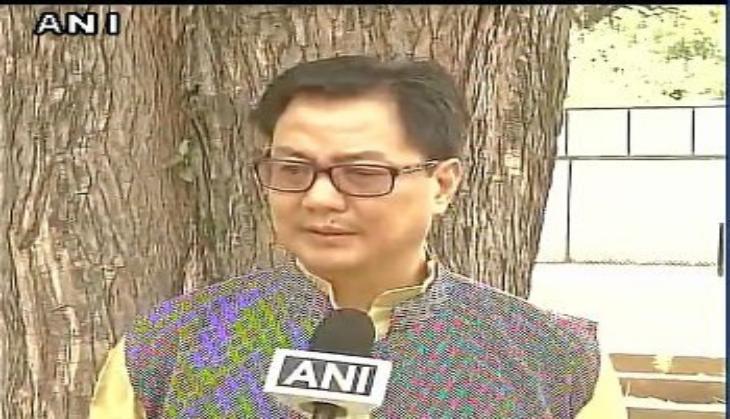 After the National Investigation Agency (NIA) dropped all charges against religious leader Pragya Thakur and four others in the 2008 Malegaon blasts case, the government accused the former UPA regime of coining slogans like 'Hindu-terror' and 'saffron terror' which they say tarnished the image of the entire community.
"We found earlier that the UPA government has pressurised and influenced a certain government on the basis of a politically motivated campaign by coining wrongful slogans like Hindu-terror of saffron terror which tarnished the whole community," Minister of State for Home Affairs Kiren Rijiju told ANI.
He added that the Congress had 'done a lot of damage to the country' by giving a communal tinge to the entire issue and managed to take the case into a direction which had a strong religion connotation and has 'done a lot of damage to the country'.
According to ANI, "What our government is doing is that the investigative agencies have been given absolute freedom to take action on the basis of available circumstances and evidence and as per the direction of the court," Rijiju said.
However, Colonel Prasad Purohit, another key accused, remains to be a key accused in the charge sheet filed by NIA.
The state ATS had charge sheeted 12 alleged 'Hindu extremists', including Lt. Col. Purohit and Sadhvi Pragya Singh Thakur, in the case.