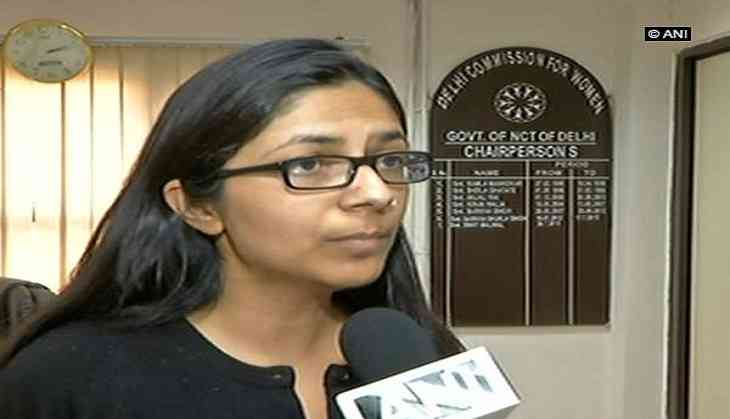 CCTV cameras inculcate a sense of fear among people and prevent them from committing crime, DCW chairperson Swati Maliwal said.
She said CCTV cameras should be installed in public transport for the security of women travellers.

"CCTV inculcates fear in people to not do anything wrong which can be used to prevent crimes against women specially in public transport like buses," the chairperson of Delhi Commission for Women (DCW) told PTI.
In June, the Delhi government had approved a proposal to install CCTV cameras in all the DTC and cluster buses plying in the city.
According to the Delhi government, the cost of the project, estimated to be around Rs 140 crore, would be borne from the Centre's Nirbhaya Fund.
"The cabinet approved the Transport Department's proposal to authorise the DTC to invite tenders and sign an agreement for installation of CCTV cameras in 6,350 DTC and cluster buses, utilising the Nirbhaya Fund to be provided by the Centre," a senior Delhi government officer had said.
However, Women and Child Development Minister Maneka Gandhi had said that the Delhi government's move to install CCTV cameras in DTC buses will have "zero effect" on preventing cases of molestation and was a waste of money.
"The CCTV cameras in DTC would not work as these buses are so crowded. Firstly the camera, is a fixed camera not a rotating one. The kind of molestation that occurs is touching (inappropriately) and the camera would not be able to pick it up so it is a waste of money," Gandhi had said in June.
The minister had said that the Nirbhaya fund was the nation's money and it needed to be used effectively.
She said while there was no doubt that women get molested in crowded buses but CCTV cameras would neither assist the victim, nor frighten the offender which was its primary role.
Responding to it, Maliwal said a rotating camera can also be fixed and installation of CCTV cameras would inculcate a sense of fear among people.
"The Centre should distribute the fund to states and tell them they have to use it for these tasks to protect the women. Right now, the government is just sitting on the fund and not using it," she added.
The Nirbhaya Fund scheme was announced by the Centre in 2013 after the sensational December 16, 2012 gangrape and murder case in the national capital to support the initiatives of the governments and the NGOs working towards safety of women.
-PTI