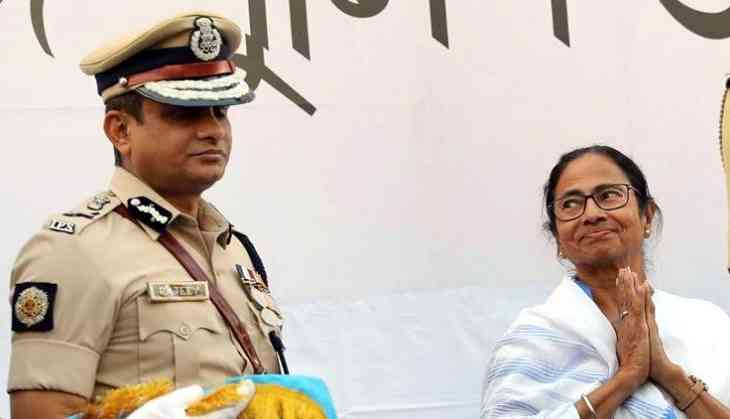 The Supreme Court after hearing the West Bengal government and CBI matter on asked Kolkata Police Commissioner Rajeev Kumar to appear before Central Bureau of Investigation (CBI) in Shillong, Meghalaya as a neutral place. The top court has directed no arrest for Kolkata police chief.
"We will direct the Police Commissioner to make himself available and fully cooperate. We will deal with contempt petition later," observed CJI.
Supreme Court has also issued notice to Commissioner Of Police Kolkata, DGP and West Bengal govt on contempt plea. Next day of hearing is scheduled at February 20.
The Police Commissioner of Kolkata Rajeev Kumar will appear before the Central Bureau of Investigation (CBI) in Shillong, Meghalaya as a neutral place. https://t.co/VUzsg9P9XN

— ANI (@ANI) February 5, 2019
Abhishek Manu Singhvi appearing for West Bengal government said, "It's an attempt to humiliate & score point. What's the great urgency? For 5 years there was no FIR. There is not a single FIR against Rajeev Kumar under 201 (Destruction of evidence) of the IPC."
Following the Supreme Court's verdict on the CBI matter with West Bengal government Nalin Kohli, senior lawyer & BJP leader said, "CJI bench ordered that Rajeev Kumar would make himself available in the light of prayer of the application of CBI to join the investigation, make himself available & cooperate fully. The SC pointed out that no coercive steps would be taken."
Kolkata Police Commissioner Rajeev Kumar had filed petition in Kolkata HC on Monday seeking interim relief. Today court postponed the case as the matter between WB Police & CBI is sub-judice in Supreme Court. Next hearing on Thursday, 7 February.
Also reaD: Mamata Vs Modi: Saradha chit fund to Mamata Banerjee's indefinite dharna; here's the inside story of West Bengal drama