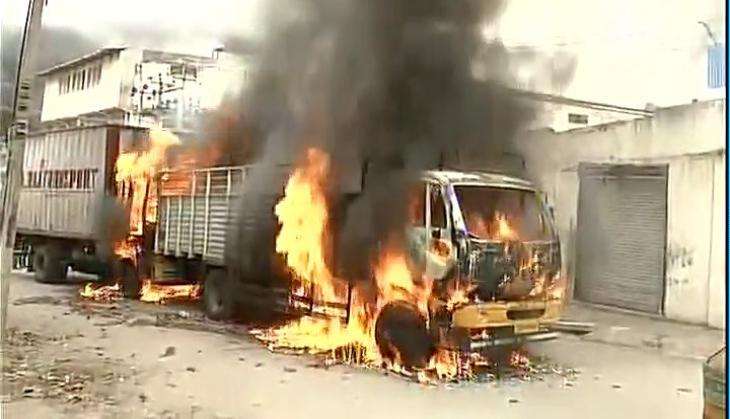 A young woman was allegedly offered Rs 100 and biryani to join the Cauvery water-sharing protests in Bengaluru. The 22-year-old girl, C Baghya, is suspected to have instigated the attack on 42 buses of a Tamil Nadu-based operator on 12 September.
The protests in the city had intensified last week after the apex court modified its order asking Karnataka to release less water to neighbour Tamil Nadu.
As many as 11 suspects, including Bhagya, had been arrested for the 12 September attack.
Also Read: Mallikarjun Kharge seeks PM Modi's intervention in Cauvery dispute
According to a Times of India report, Bhagya's mother Yellamma has claimed that her daughter was offered Rs 100 and a plate of mutton biryani to join the protests.
"Bhagya had just returned home around noon (on 12 September) when some men known to her came over and asked her to join the protests.They promised to give her biryani and Rs 100 at the end of the day," TOI quoted Yellamma.
It is yet to be ascertained whether Bhagya was leading the mob or not and she has been taken into police custody for further questioning.
Also Read: Cauvery row: Supreme Court calls for peace, asks state authorities to take preventive action