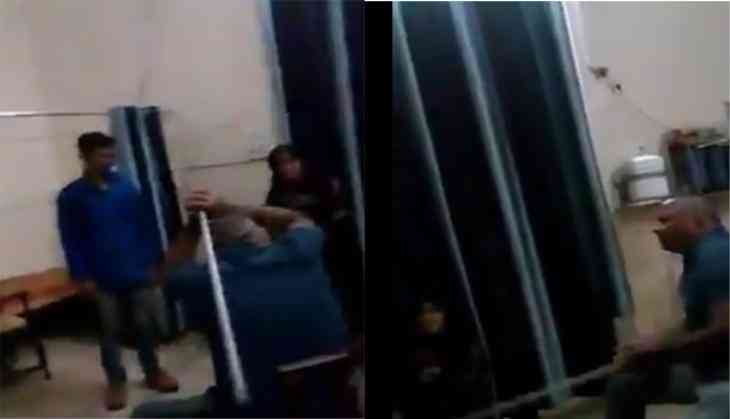 In another shocking incident, a top cop of Uttar Pradesh police allegedly attacked and thrashed an inter-faith couple in Saharanpur. The policeman assaulted them verbally and physically.
The Deputy Superintendent of Police Ashok Kumar Dixit assaulted the couple. The video of the cop assaulting the inter-faith couple has been surfaced on social media.
In the video, it can be seen a couple is brought into a room inside a police station, where they are purportedly beaten up. The DSP is seen using profanities, and asking the visibly terrified girl if she was married to the man or not.
A video of UP police DSP Ashok Kumar Dixit torturing a Muslim couple inside GRP station premises has gone viral. DSP Dixit is seen assaulting the couple with lathi and abusing the couple inside the police station premises. pic.twitter.com/SULqJNWvfe

— Piyush Rai (@PiyushRaiTOI) November 3, 2018
According to The Print: "The officer has been identified as deputy superintendent of police (railways) Ashok Kumar Dixit, and the incident reportedly took place on 12 October at the government railway police (GRP) station in Saharanpur."
Although the couple has not filed a complaint, assistant director general of police (railways) Sanjay Singhla has initiated a probe into the matter and an inquiry committee has been set up. 

Also read: Shame! Alone in ICU, minor girl allegedly gang-raped by five men, including staff in Bareilly's private hospital