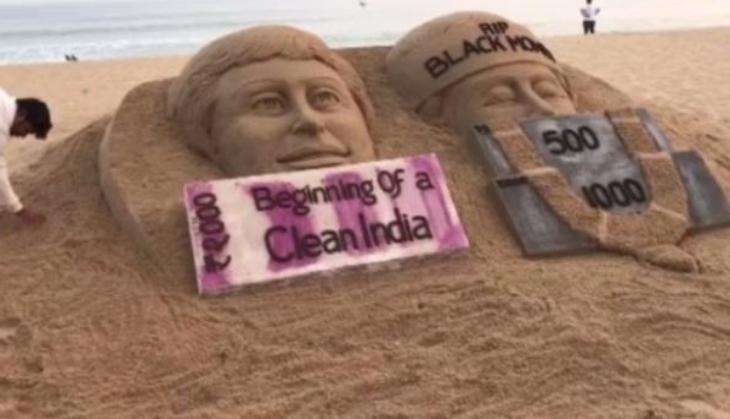 India's renowned sand artist Sudarshan Pattnaik has created a sculpture on the beach to extend his support to the government's move to scrap Rs 500 and Rs 1000 currency notes.
Dedicated to the demonetisation of banknotes from the financial system, the sculpture bears the message, "RIP black money" and "Beginning of a Clean India".
"We have marked black money with RIP, and welcomed the new money to make a strong and clean India. Around five tons of sand is used to build this sand sculpture," said Pattnaik.
Pattnaik has won many awards for his sand art, and is known for his creativity of combining art and activism.
He has participated in more than 50 international sand sculpture championships across the world and won many awards for the country.
He has also got the fourth highest civilian award- Padma Shri in 2014.
Pattnaik's sand sculpture titled "Mahatma Gandhi- World Peace" won the people's choice prize at the ninth Moscow Sand Sculpture Championship 2016.
--ANI