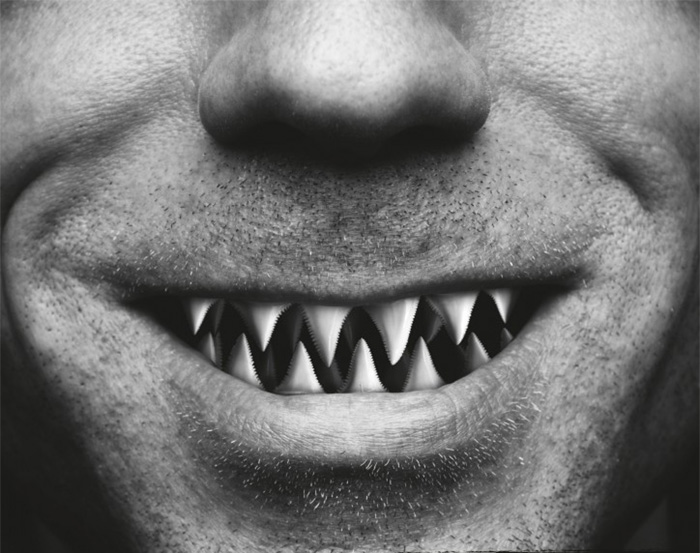 -Women in dire need of money given easy loans with high interest rates by this syndicate. On defaulting on payment, these loan sharks forced them to give up property or fall prey to sexual exploitation.-Vijayawada police suspect syndicate has backing of ruling TDP and involvement of government officials
A scandal of epic proportions has broken out in Vijayawada, the current centre of power in Andhra Pradesh. A loan racket, nicknamed "call money" racket was busted by the city police on Sunday. Some people connected to the ruling Telugu Desam Party may also be involved in the racket, investigation has revealed.
What is the call money racket?
Several women in desperate situations were allegedly given easy loans at extremely high-interest rates by a loan syndicate, called the Seven Sisters Agency, in Vijayawada.
According to Mumbai Mirror reports, these interest rates range between 10-12 per cent. When these women defaulted on the loan payment, the syndicate would intimidate these women and force them to hand over properties in lieu of the loan amount. In several instances, these women were forced into prostitution.
A report says that 500 families have been sucked into this quagmire of a scheme.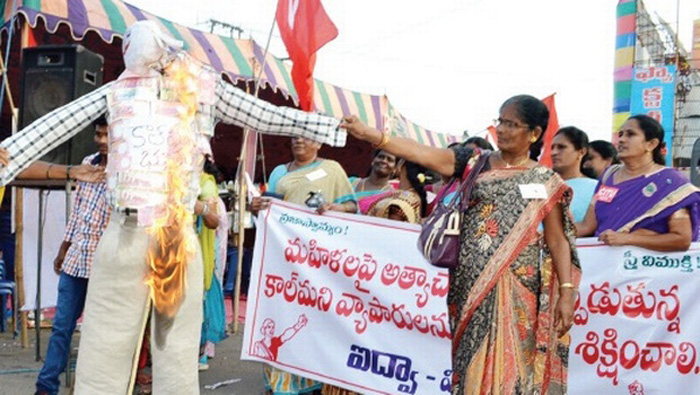 Why should the government be worried?
The ruling Telugu Desam Party (TDP) has every reason to be worried about the busted racket. According to an Indian Express report, the police suspect that relatives of elected representatives, as well as a few police personnel are involved in the racket. There is strong suspicion that the syndicate had the backing of the TDP.
"Cases will be registered against elected representatives and politicians if their names crop up during investigation," said ACP AVR Prasad, who is heading the task force probing the case.
Six people have been arrested in the case - including the alleged kingpin of the gang Y Ramachandra Murthy. A deputy Transmission Corporation of Andhra Pradesh deputy engineer Satyanand was among the arrested.
A local MLA had invested Rs 3 crore in this shady business. He made Rs 18 lakh per month while gang members running the show earned about Rs 12 lakh per month, Mumbai Mirror reported.
Modus Operandi
Here's how the gang tortured these women:
1) Give easy loans to women in desperate need of money at very high rates of interest.
2) When they are unable to pay back, force them to hand over the property attached as collateral.In many instances, these unlucky women were harassed to a point where they were rendered defenceless. This is when sexual exploitation entered the scene. Police say many women were forced into the flesh trade.
"There are allegations that in some instances they forced the women into flesh trade to earn the money to repay the loans. All this is under investigation," Vijayawada Police Commissioner Gautam Sawang told Indian Express.
But who told the police?
According to an Indian Express report, a woman went to the Vijaywada police to lodge a complaint that her daughter and son-in-law had been abducted by the financier who runs the Seven Sisters agency after they defaulted on the payment of a Rs 3 lakh loan which had an interest rate of 30 per cent.
However, a Mumbai Mirror report claims that the police started investigating the case when a woman approached Commissioner Sawang with the complaint that she was forced to sleep with a financier when she defaulted on the payment of a loan. The woman claimed she took the loan for her daughter's education and alleged that her daughter was also forced into the flesh trade.
Several victims have come forward with their horror stories related to the syndicate, ever since the case came to light. The police commissioner has appealed to victims to come forward and lodge their complaints in his office.