Raza Naqvi
| Updated on: 13 February 2017, 3:22 IST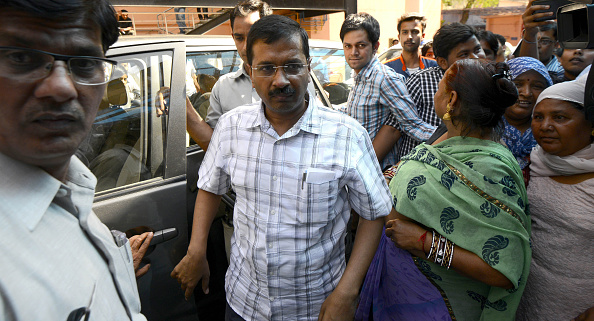 The Delhi Police's objection at being addressed as 'thulla', a derogatory slang used for cops by Chief Minister Arvind Kejriwal has found resonance outside the capital too.
Dharmendra Singh, Senior Superintendent of Police (SSP), Ghaziabad on 21 July asked cops in the National Capital Region (NCR) district to address each other as 'thulla' to protest against the term which Kejriwal had used to describe policemen.
Dharmenrdra Singh has said that he is personally pained about the term which the Delhi CM used for the police force. He stated that it is not only downright demeaning but it also affects the morale of the entire police force.
He had also sent a radio telegram message and a note to the police ranks urging them not to be perturbed by the word or criticism and instead remain sensitive to their responsibilities.
What is the cotroversy?
Kejriwal during an interview to a TV news channel had addressed the cops as 'thulla'. Reacting to the comment BS Bassi, Delhi Police Commissioner had said that it was unbelievable that the CM could use such language.