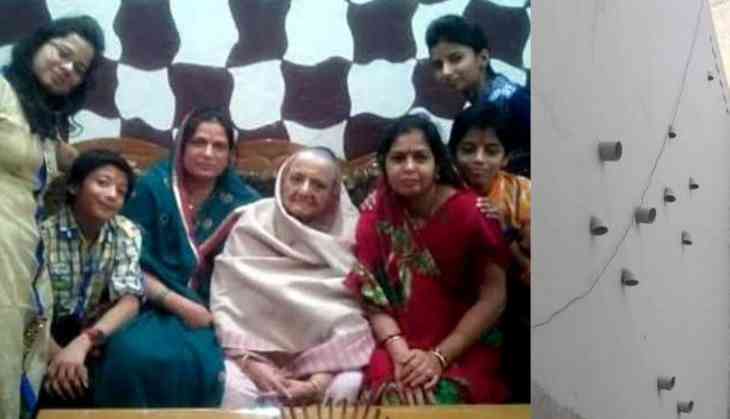 The country got shocked after the 11 dead bodies found hanging at a single house in Delhi's Burari. After the investigation by Delhi Police, there are various shocking and surprising facts have come in light about the Bhatia family. However, the three days have been passed and now the third brother of Bhatia, Dinesh, who is living in Chittorgarh has come and spoken about the family. Dinesh has completely denied that tantra-mantra or salvation was the reason behind the deaths of 11 people.
However, there were many signs showed that the family was believed in superstitions like 11 pipes at the building. According to the reports of AAJ Tak, the third brother told the secret behind the 11 pipes came out of the house. Dinesh said that getting salvation through the pipe was completely wrong. He said that his brother was having the business of plywood due to which gas was generated in the house, therefore, these 11 pipes were planted to exhale out the gas from the pipes.
He clearly said that 'what crime branch is talking about the family is absolutely wrong.' He said that our family was religious family but was not the superstitious one. However, Police is doing the investigation into the case. He also told that 'we don't know about the registers found at the house. He further added that this is not a suicidal case but a murder case.'
Dinesh's sister Sujata also said that family was religious but not superstitious. She has also denied the reason of tantra-mantra behind the deaths of family members. She said that her family can't commit the suicide, it's a murder.
She also told that 11 pipes were installed for the ventilation as well as for the solar project. She indicated that it's a conspiracy against her family.
However, the postmortem of the 11 family members have been done and in the report, it is suggested a suicide attempt. Burari deaths case came to light on Sunday when Police got the report that 11 people of a family found hanging.
Watch Video:
Also read: When 918 people committed suicide together after being provoked by a man; another mysterious story like Delhi's Burari deaths