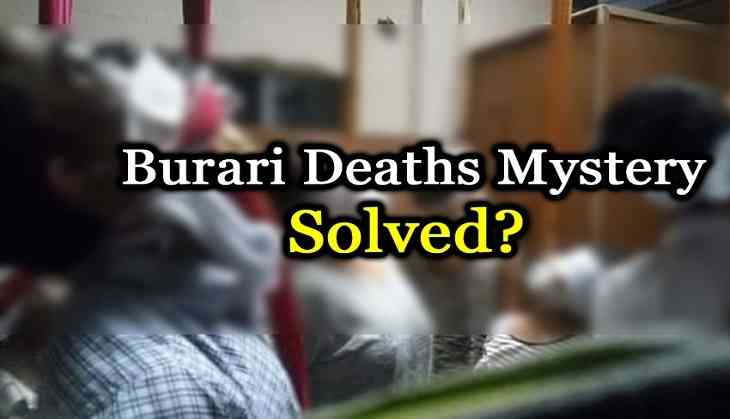 The Delhi's Burari deaths case has baffled the country after the shocking reasons came behind the deaths of 11 people of Bhatia family. However, crime branch is doing the investigation from all possible angles to find the reality behind the deaths. Now, another CCTV footage has come after the suspected mastermind Lalit's video footage at the mobile shop. In the new video, there is proof that the family was planning to attempt the mass suicide on Saturday (30th June) night.
On Saturday, other people of Burari area would have been busy in doing dinner or would have slept but the members of Bhatia family were busy in collecting the materials for their suicide. Yes, a CCTV footage showing that how the family members were preparing their ritualistic hanging.
In a video, it can be seen that two female members of the family bringing stools and later, two children brought wires which they used in mass hangings. Expectedly, all the members of the family died at around 1 am.
This mass suicide was done completely according to the notes written in the diaries that have been collected from the Delhi's horror house. Reportedly, the 11 diaries have been maintained over a period of 11 years. Shockingly! The content of the diaries have been matched the way the alleged suicide happened, said Police.
According to the instruction of diaries notes, family exactly followed it like 'keep a cup of water. When it will change colour you will be saved.'
It seems like that the family was not thought that they would get die as they were having the trust on the notes of diaries that 'earth will shake and there will also be a thunder which would be saved them.'
Also read: Burari Deaths Mystery: What was Lalit Bhatia- the alleged mastermind doing on a mobile shop on the death day? See CCTV footage