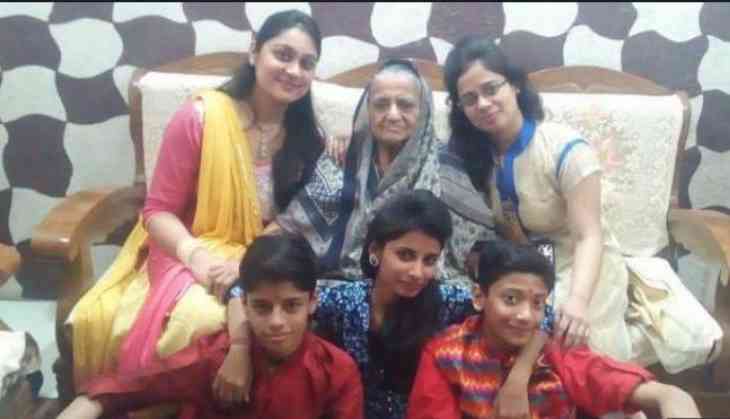 In a shocking dead case of Delhi's Burari area, where 11 members of the family found dead, 10 hanging blindfolded in, their residence, one in an adjacent room. The police investigating the case to find the reason behind the death of the three generation of Bhatia family. Various theories including murder and mass suicide are doing the rounds.
The Delhi police are trying hard to solve the case and are investigaa ting the case both from the angle of a suicide as well as murder. However, there are many questions of this mysterious case that is left unanswered.
Questions that still need an answer are:
1. Was the mysterious death of the 11 members at a time was mass suicide or did a family member kill everyone before committing suicide?
2. Why was the main door of the house was not locked from inside? This fact raises a question that someone from outside the family might have committed this crime.
3. The family had a pet dog that was found tied on the terrace. If someone entered the house to murder the family then why did the neighbours not hear the dog barking?
4. What can be the motive if this was a mass murder or even mass suicide? Was family involved in occult practices?
5. Why among the 10 bodies found hanging from the ceiling, only eight were blindfolded. Why not those three?
6. Who had written those notes that cops recovered? Was it written by a family member or was it given by some godman?
7. 11 pipes found hanging at the entrance wall out of which 7 were tilted and remaining four were straight. Even those pipe were in a pattern the bodies were hanged. What is the connection of those pipe with these mysterious deaths?
8. The old lady, the eldest family member was found in the other room. Why not with those members? Was she murdered?
9. How all of the family members got convinced to die together at a time? How did they saw each other die?
10. Did the two children of the family also agree to commit suicide without making a noise?
In every move, the case is turning mysterious, as nothing like this has happened in the history ever. However, police suspects family was involved in occult practices based on the registers and handwritten notes recovered from the Delhi home.
Earlier, police found handwritten notes from the house. "These notes have a strong similarity with the manner in which the mouths, eyes etc of the deceased were tied and taped," said Additional DCP (North) Vinit Kumar.
Also read: Burari deaths: 11 members, 11 pipes; what is the mystery behind the Bhatia family's death and those pipes?