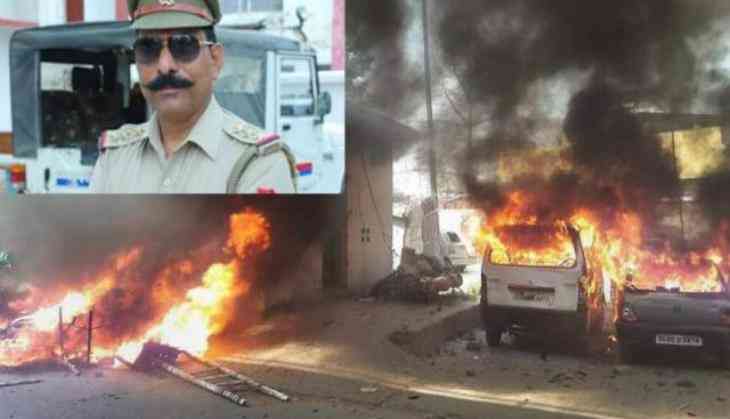 In a major development in Bulandshahr violence case and Inspector Subodh Kumar Singh's killing in that mob violence in Uttar Pradesh's Bulandhshahr police have found new evidence. The cell phone of officer Subodh Kumar was recovered on Saturday night from the home of the man who allegedly shot him dead.
As per reports, late Officer Subodh Kumar Singh's Mobile phone was recovered after searches at the home of Prashant Nutt. He was arrested from the Bulandshahr-Noida border last year on December 28. Reportedly, he and two other men who had snatched the officer's revolver were identified from a cellphone video.
Other than Subodh Kumar's phone, six other mobile phones were found during the searches, the police said. The police are checking the phones for any leads into the Bulandshahr violence.
Meanwhile, thirty people were arrested by the police after CM Yogi Adityanath-led Uttar Pradesh government was criticised for its handling of the investigation into the mob violence and the killing.
The prime accused in the case, Yogesh Raj, Bajarang Dal leader was arrested on January 2. The day before Raj arrest, an accused Kalua was held on January 1 over attacking the inspector with an axe.
Also read: ICICI-Videocon loan case: CBI officer Sudhanshu Dhar Mishra who signed FIR in Chanda Kochhar case, gets transferred