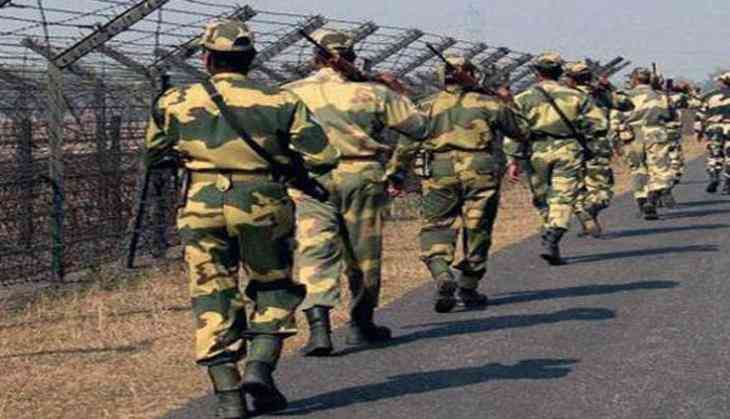 A group of militants on 3 October launched a suicide attack on a BSF camp near the Srinagar International Airport, killing an Assistant Sub Inspector of the BSF and leaving four security personnel injured.
Two militants were killed in the gunbattle that is raging near the airport, forcing brief suspension of air traffic and closure of schools in the vicinity.
A police official said that a group of militants, whose exact number could not be known immediately, stormed the BSF camp located just outside the main gate of the high-security Srinagar International Airport at 4.00 am.
Two militants have been killed so far while a BSF jawan identified as B K Yadav laid down his life while battling the attackers, officials said.
Three other BSF personnel were injured in the firefight while a policeman guarding the residence of a retired police officer nearby sustained superficial injuries due to a stray bullet, the official said.
Intermittent exchange of firing was going on, he added.
The remaining terrorists are holed up inside the building campus of the 182nd Battalion camp, BSF officials said.
Airport operations were suspended in the morning due to the gunfight but later resumed as security forces managed to limit the action around the building where the militants are holed up.
"Normal flight operations have resumed and passengers were boarding flights," said Director, Airport Authority of India, Srinagar, Sharad Kumar.
The 182 battalion is entrusted with security of runway of the Srinagar airport.
Adjacent to the camp is the old Srinagar air field which is been run by the Indian Air force. The area also houses training centres of the BSF and CRPF. Schools in the vicinity of the airport have been closed.
Jaish-e-Mohammad militant outfit has claimed responsibility for the attack.
A caller identifying himself as spokesman of the outfit told local news gathering agencies that Jaish militants carried out the attack.
-PTI