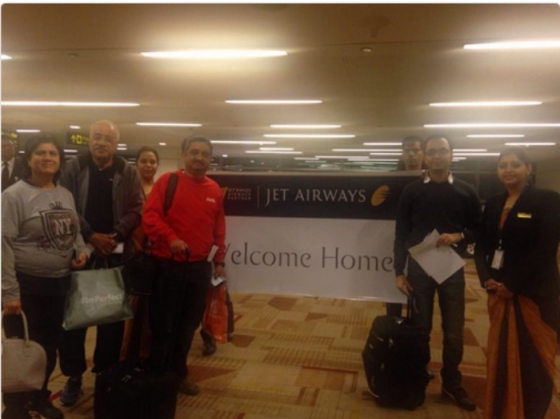 A Jet Airways flight, 9W 1229, carrying 214 stranded passengers - along with 28 crew members - landed in the National Capital early on 25 March.
The passengers and the crew members were stranded in Belgium following Tuesday's bomb explosions in Brussels. In the wake of the attack, operations at the airport were suspended and the passengers were given temporary accommodation at different locations.
The attack forced the Belgium airport to be non operational due to which the passengers were accommodated at different locations.
The flight, which departed from Amsterdam, landed in Delhi at 5:10AM before heading to Mumbai. About 70 people disembarked at Delhi. Initially, the airline had decided to go with three different flights for Mumbai, Delhi and Toronto from Amsterdam to fly its passengers but the Mumbai flight was cancelled and later combined with Delhi flight due to a snag in the aircraft.
The airline welcomed the guests and their crew and put the details of their arrival on Twitter. Jet Airways garnered appreciation from all quarters for their swift action.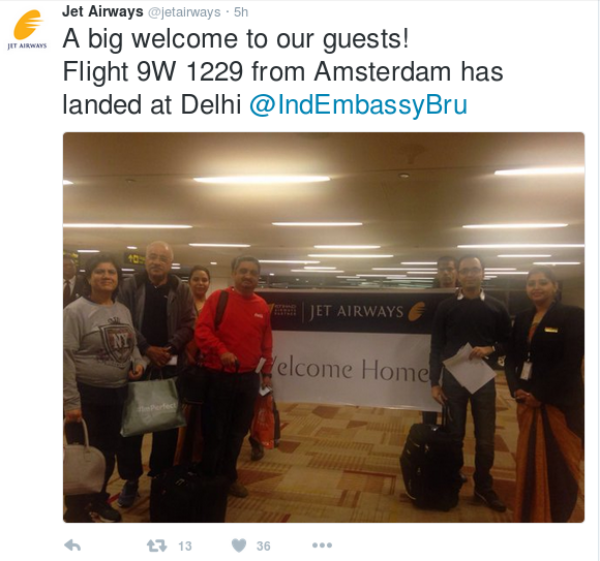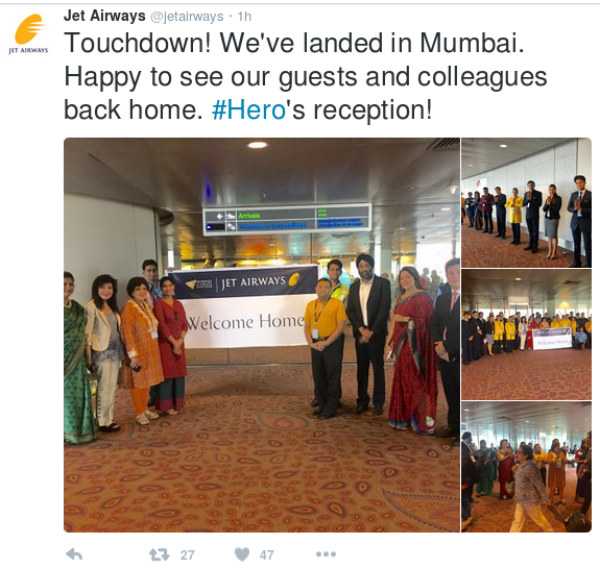 Multiple explosions rocked Brussels on Tuesday. Two blasts hit the airport killing 14 people and a little while later a metro station in the city was ripped apart in a blast leaving at least 20 people dead. Dozens of people have been reported to be injured.