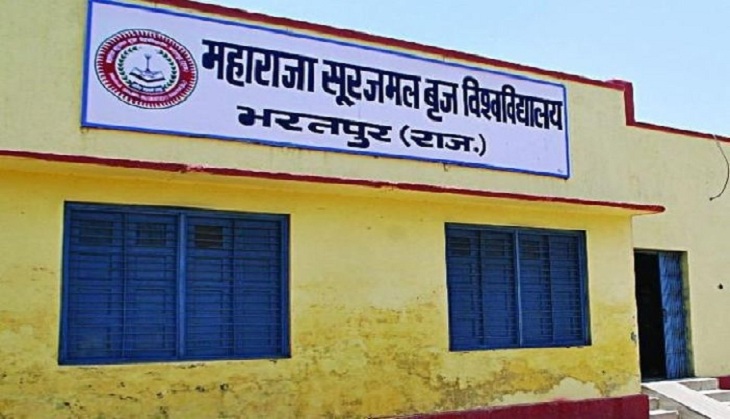 The founder vice chancellor of Bharatpur's Maharaja Surajmal Brij University at Bharatpur has resigned, accusing local BJP MLA Vijay Bansal of "constant harassment and pressure".
KD Swami, the vice chancellor, said that Bansal's "constant interference" led to his decision. His resignation was finally triggered by an "hour-long use of unparliamentary language" on Saturday.
Swami submitted his resignation to Governor Kalyan Singh, and Raj Bhawan spokesperson Dr Lokesh Chandra Sharma said it has been forwarded to the Higher Education Department "for consultation", according to The Indian Express.
"The MLA has been opposed to me since long," said Swami. "Last year, we had issued an advertisement for the posts of one deputy registrar and two assistant registrars. On 23 August, 2015, we held a written test for the same but a few days before results were to be declared, the MLA submitted a complaint to the Governor's office, while a similar complaint was submitted by the local unit of the ABVP, alleging irregularities in the test."
He continued: "The Governor's office then stayed the declaration of results. On 29 January, at a coordination committee meeting of VCs with the Governor, I raised the issue of the pending result. After being satisfied about the fairness and sanctity of the test, the Governor permitted us to complete the recruitment process on 1 March."
Swami added: "We then conducted interviews for nine candidates and decided on three names, which were to be announced on Saturday at a meeting of the Board of Management (BoM). However, the MLA declared that he will not let the results be declared and used unparliamentary language and accused me of corruption."
Bansal has his own story. The VC, he said, has a "dictatorial attitude" and indulges in corruption.
"The VC called the BoM meeting only once in two years while it should be called every three months or four times in a year. And, the Registrar is supposed to take down minutes of the meeting but the VC employed a private person for the purpose," said Bansal. "Also, the BoM did not approve of his demand for a four-wheeler yet he went ahead with it. Also, the candidates for the posts were interviewed outside the campus, while they should have been interviewed at his office."
Bansal said that a committee comprising the Rajasthan University VC and two members from the BoM will submit a report into the "financial irregularities" by the VC on 30 June. He added: "The VC was scheduled to retire in June anyway. This is just a pressure tactic employed by him."
In response to Swami's resignation, the Rajasthan University and College Teachers' Association (RUCTA accused Bansal and the RSS of "serving an agenda."
"We demand the Governor to not accept the resignation of VC KD Swami," said RUCTA's regional committee member Arvind Verma. "The MLA has been only furthering the cause of Bharti Bhawan (the RSS's Jaipur office) and is misusing his authority."