Somi Das
| Updated on: 10 February 2017, 1:47 IST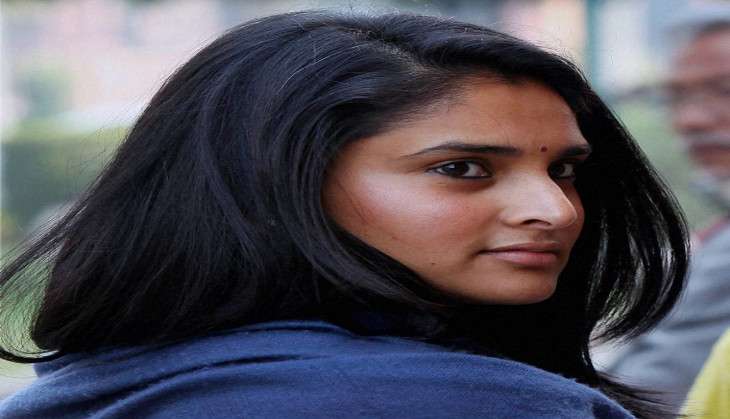 Whether a country is hell or heaven is for the citizens of that country to decide. What, however, defines the character of a country for outsiders is how it treats its citizens, even if their line of thought is different from the current dispensation's.
The outrage against Congress lawmaker and Kannada actress Ramya's statement that Pakistan is not hell, as opposed to Defence Minister Manohar Parrikar's belief that Pakistan is definitely hell, is one such example. She reportedly made the remark after a recent visit to Islamabad as part of a SAARC delegation of young lawmakers.
She said: "Pakistan is not hell. People there are just like us. They treated us very well."
Ramya's remarks triggered a bitter backlash on social media and
BJP
and ABVP workers staged protests terming her remarks "anti-national". Not only that, her statement prompted an advocate to go ahead and file a sedition complaint against her as well.
The complaint has sought a direction to the police to book Ramya, an ex-Congress MP, under IPC sections 124(a) (sedition), 344 (wrongful confinement for ten or more days) and 511 (punishment for attempting to commit offences punishable with imprisonment for life or other imprisonment).
Advocate K Vittala Gowda filed the complaint before Somwarpet Judicial Magistrate First Class (JMFC) court, which yesterday admitted it and posted it for hearing on 27 August.
As per PTI, in the complaint, Gowda accused the multi-lingual actress of "insulting" India and "provoking" people by appreciating Pakistan which is a "traditional enemy of India".
Not that Gowda's act hasn't disturbed Indian citizens. Twitterati was quick to point out how pointless the entire exercise was.
Delhi Chief Minister Arvind Kejriwal was quick to react to the development. He tweeted if there is a sedition charge against Ramya, "what about Modi who went to Pakistan to wish Nawaz Sharif on his birthday and invited ISI to Pathankot".
मोदी जी तो नवाज़ शरीफ़ के जनमदिन पर गए थे, ISI को पठानकोट बुलाया था। इस पैमाने से तो .... https://t.co/b68AFkMU6K

— Arvind Kejriwal (@ArvindKejriwal) August 23, 2016
Heaven and Hell: If Ramya Is 'Seditious', Gandhi Was Too: https://t.co/7yWAquV6Gn via @thewire_in

— Siddharth (@svaradarajan) August 23, 2016
How is airing an honest view of Pakistan anti-India?Actor Ramya faces sedition case for her "Pak not hell" statementhttps://t.co/AAD49LOKiV

— Malini Parthasarathy (@MaliniP) August 23, 2016
At best, Sedition has become a joke, at its worst, an awful kind of paranoia- these silly measurements of patriotism must stop #Ramya

— barkha dutt (@BDUTT) August 23, 2016
It's interesting to note that the complaint against Ramya comes a day after three Baloch were charged with sedition for speaking in support of Prime Minister Narendra Modi. On Independence Day, Modi had echoed the sentiments of Balochistan separatists that Balochistan is not an integral part of Pakistan.
He had thanked the people of Balochistan, Gilgit and Pakistan-occupied Kashmir for the goodwill they have shown towards him.
After the comment, Baloch leaders welcomed the statement. Prominent Baloch freedom movement activist Mazdak Dilshad Baloch had said, "Kashmir, historically and geographically has been a part of India for hundreds of years. It has never been a free country, but Balochistan was. It had its own Parliament, a House of Commons and House of Lords. The king was there to lead, but he could not take a decision himself." Many other leaders also followed.
Soon there were cases slapped against them.
The cases were registered against Baloch Republican Party's (BRP) Brahamdagh Bugti, Baloch liberation leader Harbiyar Marri and Baloch Students Organisation chairperson Karima Baloch.
The complaints were filed by Munir Ahmed, Maulana Muhammad Aslam, Muhammad Hussain, Ghulam Yaseen Jatak and Muhammad Rahim at five police stations in Balochistan's Khuzdar area, reports the Dawn.
This line of action is very similar to what Ramya is facing.
Thus, whether Pakistan is hell or heaven is not the question here. The question is are we becoming more like Pakistan in our response to dissent?
With inputs from ANI and PTI