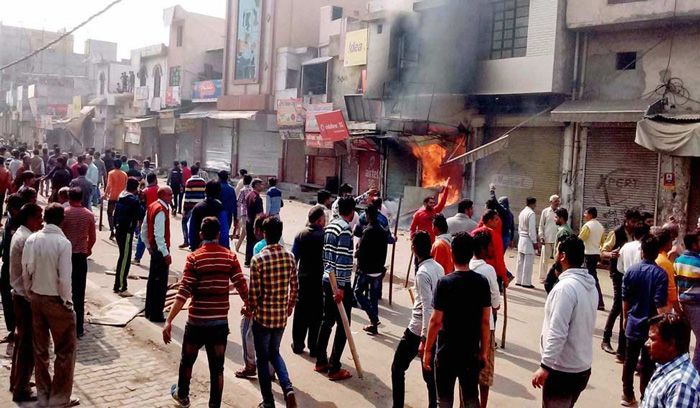 The decision of the Manohar Lal Khattar government in Haryana to provide reservations for Jats in the state has angered his party's core supporters and worried the BJP.
Kurukshetra MP Raj Kumar Saini has even threatened to go to court over the matter, while senior party leaders worry that the new bill that gives Jats reservations will raise the level of agitations for the same privilege by other communities in other states, including the Patels in Gujarat, the Kappus in Andhra Pradesh and the Gujjars in Rajasthan.
Jats are the dominant caste in Haryana, and most of the state's chief ministers have come from this community, says The Economic Times. However, the BJP's core base in the state is composed of non-Jats. Even Manohar Lal Khattar is a Khatri.
The bill granting reservations to Jats came after days of violent agitation in Haryana in February, which saw deaths, injuries and damage to property worth crores.
The bill was unanimously passed in the assembly on Wednesday within 10 minutes.
However, the BJP is now banking on challenges to the new bill in court, because it takes reservations in the state up to 70 per cent of government jobs, while a Supreme Court ruling had limited reservations to 50 per cent of government jobs.
The party also hopes that the matter will be resolved before the next elections for the Haryana assembly, due in three and a half years.
"We are not thinking about the political fallout at the moment," said a senior party leader. "The Khattar government and BJP will find a way out to appease the non-Jats before the next Assembly elections."