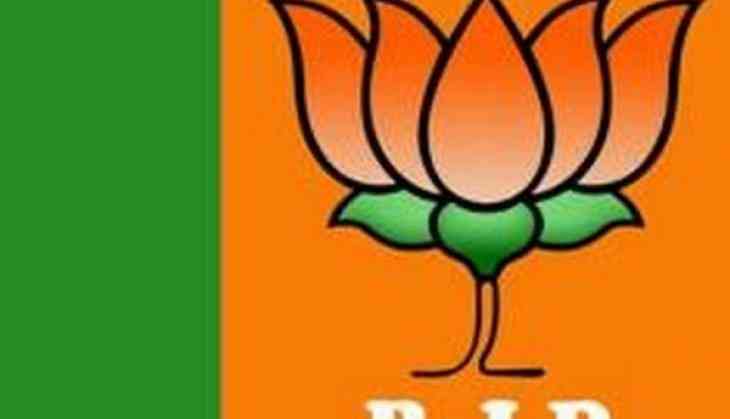 BJP stands by BMC over its 'Vande Mataram' motion
The Bharatiya Janata Party (BJP) on Friday came out in Brihanmumbai Municipal Corporation (BMC)'s support over its resolution to make singing of Vande Mataram compulsory in all BMC-run schools, stating that making a controversy even on national song or anthem is the lowest act that anyone can do.
Speaking to ANI, BJP spokesperson S. Prakash said, "Vande Mataram is a national song; singing it in schools will not be a problem rather would bring more love for the country. Be it in the Parliament or any gathering that we have Vande Mataram has always been sung or played-I don't find any problem in it. We should not make a controversy even on national song or anthem."
Echoing similar views, another saffron party leader Zafar Islam asserted that 'Vande Mataram' should be introduced in other schools too.
"Signing the national song should not be a problem for all. All those who always try to take out faults on the small thing will make this as an issue. I feel what BMC has decided is a good act and should not just be introduced in BMC run schools but other schools too," he said.
Yesterday, the BMC issued a notice to make the singing of Vande Mataram compulsory in all BMC run schools.
Mumbai Mayor Vishwanath Mahadeshwar said in a statement that all the BMC run schools will have to sing 'Vande Mataram' twice a week.
The proposal will be sent to the Maharashtra Government for a final approval.
This comes after the Madras High Court had in July ordered the singing of the national song in all educational institutions at least once in a week.
Subsequently, BJP leader Sandeep Patel proposed that idea the BMC should also pass a similar order.
He said, "Vande Mataram should be made compulsory in municipal aided schools at least twice a week. It should be done in order to keep patriotism alive in future generations."
Earlier, Samajwadi Party MLA Abu Azmi Waris Pathan had opposed the idea of making students sing Vande Mataram in the State assembly.
-ANI