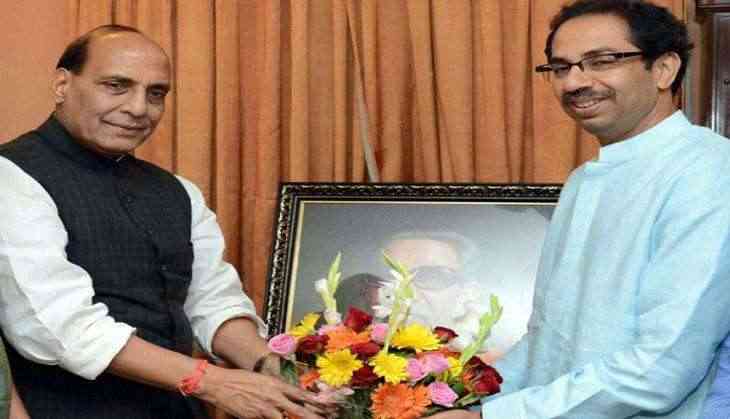 Rajnath Singh and Uddhav Thackeray
Ahead of the Lok Sabha election, the disgruntled ally Shiv Sena has finally come on board with the BJP and will be joining hands under 50:50 seat sharing deal.
The announcement of this will be made official by today and both, BJP president Amit Shah and Shiv Sena leader Uddhav Thackeray have reached a consensus for the General and Assembly election.
Although, it's still unclear about the Assembly election tie-up, the reports have suggested that Uddhav is pushing for brokering a deal for the State election which is scheduled to happen in September-October this year.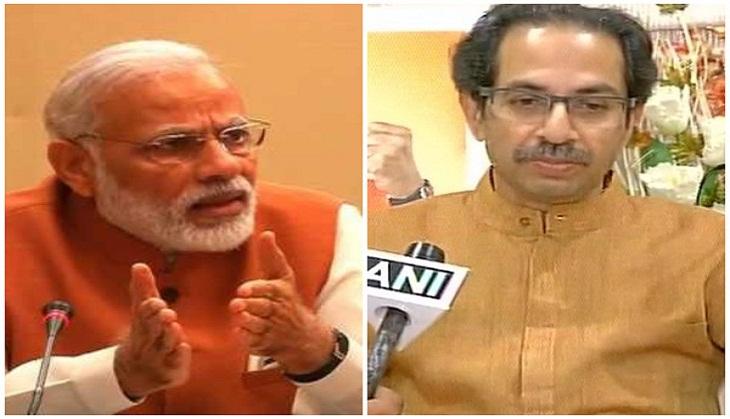 Uddhav Thackeray and PM Modi
Earlier, the Shiv Sena had been critical of the BJP demanding to pass a resolution to construct the Ram Temple in Ayodhya, thereafter, the 10% Reservation given to the General Category in Economically Weaker Section was welcomed but the party raised the rights of Marathas.
The Sena has also demanded to bring back the seat sharing structure of 1995, when Thackeray led party had contested on 169 seats and the BJP acted as the younger brother which got 116 seats in the total strength of 288 in Maharashtra Assembly.
And a dominance in the seat sharing deal would mean that Shiv Sena would get to choose the Chief Minister and thereafter, the BJP would be pushed to the backseat. But, the election machinery of Amit Shah might not struck in a deal in such scenario.
The political pundits believe that if the alliance between the BJP and Shiv Sena doesn't gets materialized then both the party's will be loosing a larger number of seats, as the Congress' stake of Grand Alliance with NCP, MNS etc. are high.
Also read: Suspended BJP leader Kirti Azad joins Congress in presence of Rahul Gandhi