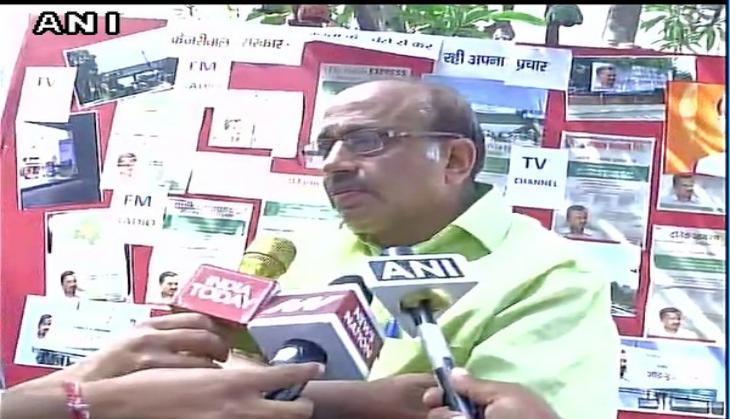 On the third day of the National Capital's second run of the Odd-Even scheme for vehicular traffic,
BJP
MP Vijay Goel protested the scheme by using an odd-numbered car.
The MP drove a car with an odd-number plate and refused to carry his driving license and other papers. He was fined Rs 3,500 by the traffic police - including the Rs 2,000 fine for violating the Odd-Even policy and a Rs 1,500 fine for not carrying his driving license and mandatory car papers.
ANI quoted Vijay Goel as saying that the AAP government had spent crores on advertisements for the Odd-Even scheme.
On 16 April, the BJP MP had said that the Delhi CM is "spending public money worth crores on advertisements. This is the tax payers' money and no one is saying anything about it."
Earlier today, Delhi transport minister Gopal Rai offered a rose to Vijay Goel when he threatened to violate the scheme.
Delhi Chief Minister Arvind Kejriwal condemned his actions, saying driving without a license was a dangerous practise.