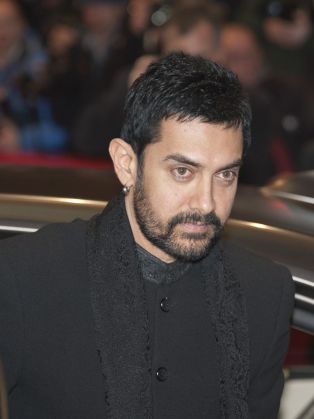 The BJP was quick to respond to Aamir Khan's statement made at a media even on Monday that his wife Kiran Rao has contemplated moving out of the country due to the recent spate of incidents.
Read More: After SRK, Aamir Khan speaks about growing intolerance in India
However, different spokesperson of the party remain undecided on what is the stand they must take on the issue.
While some say that leaving a country is a matter of personal choice, other spokespersons said that Aamir Khan is safe in the country.
Here is how some BJP leaders responded:
"We won't let Aamir leave the country, he is safe. This kind of comment influenced by a politically motivated campaign insults those who have given so much honour to Aamir in India."

--Mukhtar Abbas Naqvi
"Moving out of the nation, is an individual's choice. There have been incidents, but we cannot allow the exceptions to become the defining character of India. India was, is and always will be a tolerant society"

--Nalin Kohli

Intolerance !PK did rattle the belief of Hindus but Aamir dint face the wrath of Hindu or THE MAJORITY n but was super hit n made crores !

--Paresh Rawal

"I'm deeply saddened and shocked by his statement. He has said such a big thing and disgraced the nation, he has done a wrong thing".
--Manoj Tiwari
What did Aamir Khan say?
Speaking about the intolerance debate, Aamir Khan said this at the Ramnath Goenka award ceremony.
"When I chat with Kiran at home, she says, 'should we move out of India?' That's a disastrous and big statement for Kiran to make. She fears for her child. She fears what the atmosphere around us will be. She feels scared to open the newspapers every day. That does indicate that there is this sense of growing disquiet, there is growing despondency apart from alarm."
Khan specifically mentioned the last "six to eight months" while talking about growing instance of intolerance. He also threw his weight behind the #AwardWaspsi movement started by authors, intellectuals and filmmakers against crackdown on dissent and freedom of speech.
As far as the BJP's response to Aamir Khan's statement goes, it's far more cautious this time around.
When Shahrukh Khan had made similar comments about increasing cases of intolerance recently, BJP leaders like Yogi Adityanatha and Sadhvi Prachi had made the party look bad by comparing him with alleged 6/11 mastermind Hafiz Saeed and questioning his patriotism. The statements had led to outspread outrage.
Read More:
Yogi Adityanath does it again, says Shah Rukh like 'terrorist' Hafiz Saeed