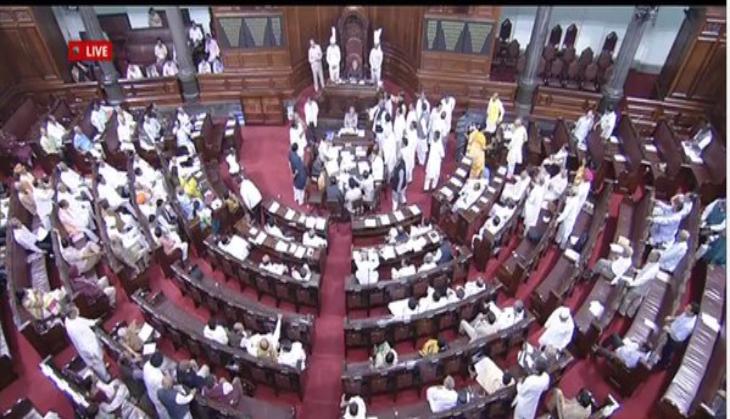 The newest member of the Rajya Sabha, Bharatiya Janata Party leader Subramanian Swamy, was warned by the Upper House Deputy Chairman PJ Kurien and his comments were expunged - for the second subsequent day on 28 April. 
In a potshot at Swamy, who took oath on Tuesday, Congress leader Ghulam Nabi Azad said he was "BJP's new gift". "The problem is not us. The problem is this new gift of the BJP which will not allow us to function," Azad said.
During the proceedings, Congress members were outraged over Swamy's comment - where he referred to another country's constitution. Congress leaders stormed the Well and called Swamy a "CIA agent".
Kurien warned Swamy, saying that action would be taken against him if he continued with his provocation.
"It is only his second day in Parliament. In two days you have expunged his remarks twice and there are 365 days and how many times you are going to expunge his words? This man has aged but does not know the difference between street words and Parliament words," Azad said.
"He does not allow his hair to turn gray so he hasn't learned or matured," he added.
On 27 April, Swamy had made comments about certain Congress leaders in connection with the AgustaWestland issue. His comments were deleted and he was told that he cannot name members who cannot defend themselves in the house.