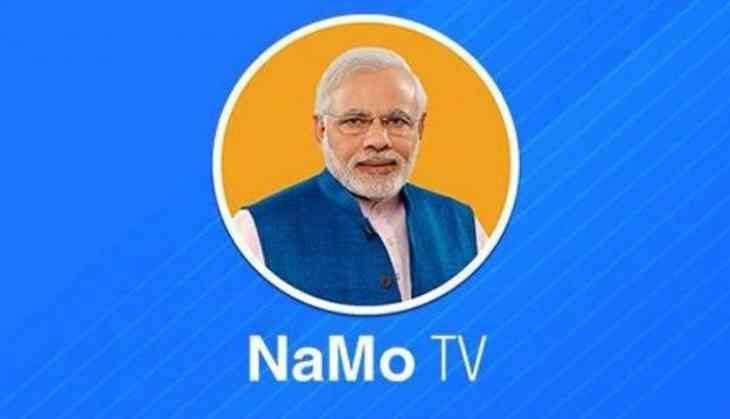 Settling the clouds of controversy over NaMo TV, the BJP's IT Cell chief Amit Malviya has claimed that it's the BJP which owns the channel and has also said that it is an extension of the NaMo App.
Until now, no one had taken the responsibility from the private or public sector unit to own up the NaMo TV, which was propagated by the Prime Minister Narendra Modi and Union Minister Piyush Goyal among others from their respective Twitter handles.
"NaMo TV is a feature of NaMo app which is run by BJP IT cell. (The) Party has taken slots on DTH for which provisions are there to show it, we have not yet received the circular from the Election Commission. Once we get it, we will look into it, and respond in detail," said Amit Malviya, head of BJP IT Cell to The Indian Express.
The day we were most looking forward to is here!

At 5 PM, lakhs of Chowkidars from different parts of India will interact in the historic #MainBhiChowkidar programme.

This is an interaction you must not miss.

Watch it live on the NaMoApp or NaMo TV. pic.twitter.com/XXKkLUuE7X

— Chowkidar Narendra Modi (@narendramodi) March 31, 2019
As the polling for the first phase of election is ongoing, the acceptance has come by the BJP after the poll officer said that the NaMo TV doesn't qualifies as 'advertisement'. The Election Commission has directed its Media Certification and Monitoring Committee (MCMC) to carry out a surveillance over the political content being aired by the channel.
An official of the poll watchdog told The Indian Express that "We have now sent our response to the Election Commission. We only certified the logo. The content we received for certification was not for NaMo TV specifically. It was for TV and social media publicity in general. We did not certify it for the reason that it does not qualify as an advertisement."
The decision of the Election Commission over the airing of NaMo TV might come on Thursday.
aLSO READ: 'Don't vote for the BJP,' writes farmer before committing suicide, say reports