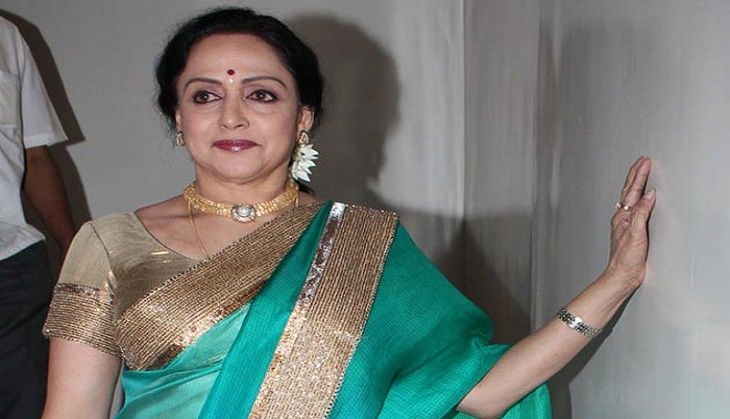 Actor-turned-politician Hema Malini has been allotted land worth Rs 70 crore for just Rs 175 lakh for a dance academy in Oshiwara under a revised policy of Maharashtra government, revealed an RTI query.
Documents accessed by Anil Galgali, RTI activist from the Suburban Collector's office revealed that the government has allotted a 2,000 square metre prime plot to her for Rs 1.75 lakh at a rate of Rs 87.50 per square metre for construction of a dance academy.
An RTI plea filed earlier by Galgali had revealed the actress was allotted the land at a rate of Rs. 35 per square metre (costing Rss. 70,000). After the issue generated a controversy in February this year, Chief Minister Devendra Fadnavis ordered a revision of the policy of allotting land to private trusts and artists.
Since Malini, a trained Bharatnatyam dancer, has already paid Rs. 10 lakh as advance, the government would have to refund her the outstanding Rs. 8.25 lakh, said Galgali.
"This would be a major embarrassment for the government," he said. Mumbai Suburban Collector Shekhar Channe said, "Yes, we would have to return money to her. However, the money would be returned only if the government orders us to do so."
Galgali had sought information from the Collector's office regarding the rate at which the land has been given to the actress-politician for the institute. According to the documents, the land in question is reserved for a garden, and allotment has been done on the basis of valuation prevailing as on February 1, 1976, which was Rs. 350 per square metre.
"Since a government resolution stipulates that the land allotment in such cases would be done at 25 per cent of the valuation, Hema Malini has got the prime piece of land at the one fourth of Rs.350 per square metre - that is Rs. 87.50 per square metre," said Galgali.
Malini in the past has refuted allegations of favouritism and land grabbing, saying she had struggled for 20 years to get the plot.
"I am getting 2,000 square metre of land for a dance institute to be built by Natyavihar Kalakendra Charity Trust (headed by her). I will have to develop a garden (on a piece of land which is not part of the academy) and give it to the BMC," she had earlier said.'
-With inputs from PTI