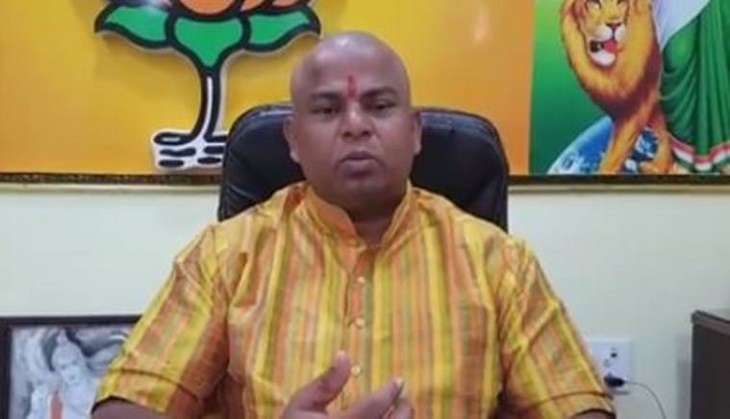 Sparking a fresh controversy, BJP MLA Raja Singh from Hyderabad released a video footage on his Facebook profile in which he justified the assault on Dalits in Una, Gujarat, by a cow vigilante group.
The BJP MLA said the Dalits who were found with dead cows or cow meat deserved to be beaten.
In the video posted on 30 July, Singh said it was good that the Dalits were beaten so brutally. He also claimed that he supported the act of the cow vigilantes and he supports all those who on their own taught them a lesson.
He added that because of such "Ghaleez" (filthy) Dalits, the entire community gets a bad name.
He also warned "every section of society", that they will be taught a lesson should they kill cows.
"I would like to communicate this to everybody that if anyone kills a cow, he will be taught a lessons in a similar way in the future. Do remember this," he warned.
Recently, four Dalit youth who skinned dead animals for a living were thrashed with rods, chained to a car and dragged to a police station after being accused of slaughtering a cow in Una.
Following the attack on Dalit youths, several Dalit groups had pledged not to lift carcasses in protest against the attacks by upper caste Hindu activists.
The collective pledge was taken at a Dalit rally called by as many as 30 Dalit groups from across Gujarat and backed by the quasi religious body Jamiat-e-Ulema-Hind.