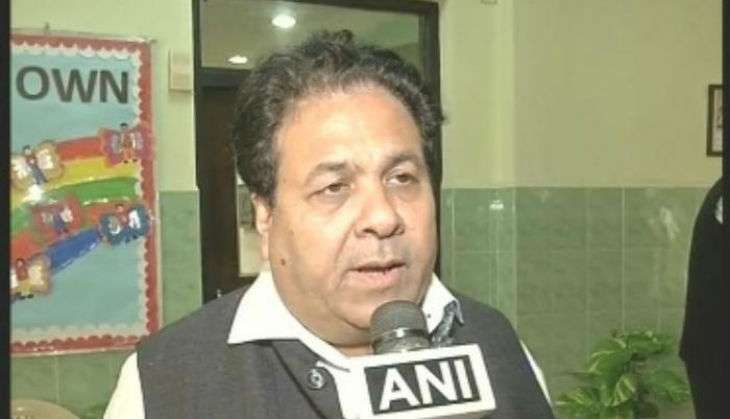 The Congress party on Tuesday mocked the Bharatiya Janata Party (BJP) for making the Ram Temple at Ayodhya an issue for elections, adding that they have actual taken no steps to build it.
Congress general secretary Rajeev Shukla told ANI that BJP MP Vinay Katiyar had finally understood that BJP had given a lollipop in the name of Ram Mandir for the past 25-30 years.
"Public and Congress have been saying that it has been 25-30 years that BJP gives lollipop in the name of Ram Temple and gets votes to power, then they do nothing about it. At last Vinay Katiyar understood it," he said.
Branding the announcement of the construction of a Ramayana Museum instead of constructing a Ram Temple at Ayodhya as a big mistake on the part of the BJP-led Central Government, party Rajya Sabha MP Vinay Katiyar on 18 October said this (Ramayana Museum) is a lollipop to please the people who are demanding the construction of a temple, while asking the government to intensify its effort to get it constructed there.
--ANI