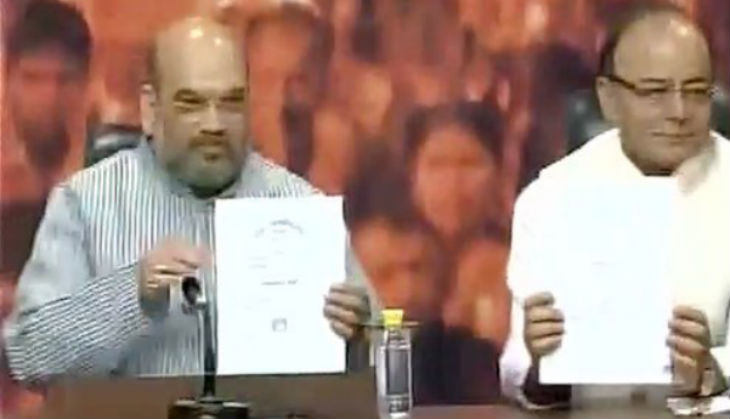 Bharatiya Janata Party (BJP) chief Amit Shah blasted Delhi Chief Minister Arvind Kejriwal and the Aam Aadmi Party for hounding Prime Minister Narendra Modi over his educational qualifications.
On 9 May, Shah released the original degrees of the PM - an undergraduate degree from Delhi University and a Masters degree from Gujarat University.
The BJP chief alleged that Kejriwal had stooped to a new low in politics and demanded that the Delhi CM apologise to the PM for misguiding the people.
Shah said that he would send the copies of the degrees to Kejriwal via post. The BJP chief was accompanied by finance minister Arun Jaitley. "Making such (on degree row) public statements, attacking someone without checking the facts is a very lowly thing to do," Jaitley said at the press conference.
Earlier, Kejriwal and his party had demanded details of the original degrees of the Prime Minister. He had also written a letter to the vice-chancellor of the DU, demanding that the details be put in public domain.
The AAP alleged that "no Narendra Damodar Modi had graduated from the DU in 1978 as per the information provided in his declaration for the 2014 Lok Sabha polls - which stated that PM Modi obtained a graduate degree from Delhi University in 1978 and an MA degree from the Gujarat University in 1983.