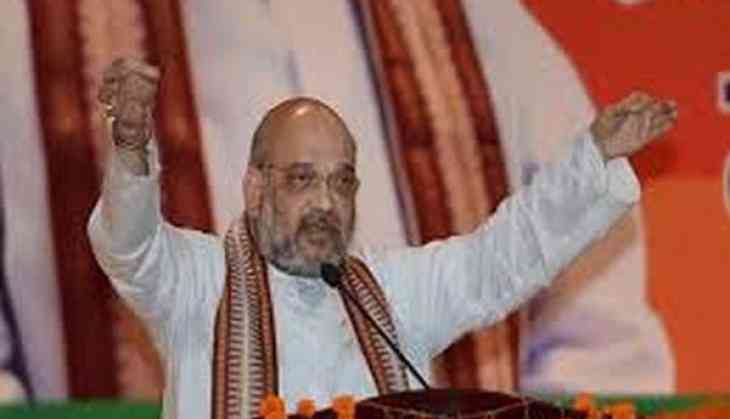 As campaigning in the poll-bound Karnataka entered its last leg, Bharatiya Janata Party (BJP) President Amit Shah on Wednesday exuded confidence and said that his party will form the government in the state.
BJP President is in Karnataka to make the most during the final phase of the campaigning.
"BJP is getting immense support in Karnataka. BJP will form government in the state," Amit Shah said while addressing a public meeting in Tumkur.
Shah further alleged that the Congress party was trying to win the state assembly election on the basis of bogus voter cards and money.
Last night, 9,746 voter ID cards were found from a flat in SLV Park View Apartment in Bengaluru's Jalahalli locality, and the Election Commission's revelation of the same at midnight was followed by political sparring, as both BJP and Congress alleged the other's links with the concerned flat.
As the assembly elections inches nearer, Karnataka has turned into a battlefield with both BJP and Congress indulging in aggressive campaigns.
Karnataka will go to polls on May 12 to elect representatives to the 224-seat assembly. The results will be declared on May 15.
(ANI)