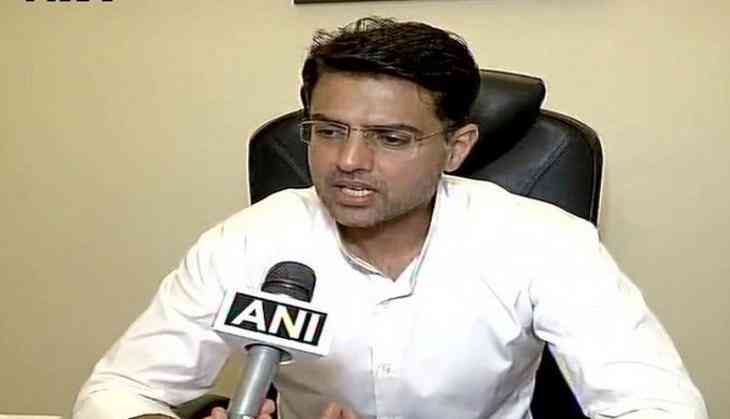 Countering Prime Minister Narendra Modi's remark that the upcoming assembly elections in Gujarat was a fight between development and dynasty, Congress on 16 October said the changing wave in the state has left the Bharatiya Janata Party (BJP) baffled.
"Such statements from Prime Minister Narendra Modi are a result as Rahul Gandhi's visit to Gujarat has baffled the the Bharatiya Janta Party. These statements are an outcome of the wave in Gujarat that has changed in favor of Congress. People of Gujarat would vote based on governance of the last five years," Congress leader Sachin Pilot told ANI.
Pilot further said that he accepts all the challenges of the BJP and exuded confidence Congress would win Guajrat with a majority.
"I believe that such issues would surface as the elections approach, but the people of this country know the reality and the history. BJP is not analysing themselves, but blaming the Congress. In spite of being in power since four years and the Prime Minister being from the Bharatiya Janata Party (BJP), it means the BJP leaders are nervous"
Addressing a rally in Gandhinagar earlier in the day, Modi launched a scathing attack on the Congress party saying that it has lowered the standard of politics.
"The Congress has lied to India. It has never focused on service. The Congress has lowered standard of politics. The Congress does not have the guts to fight on the plank of development. They have always fought on communal issues. When nothing worked for Congress, they started abusing development," Modi had said.
-ANI