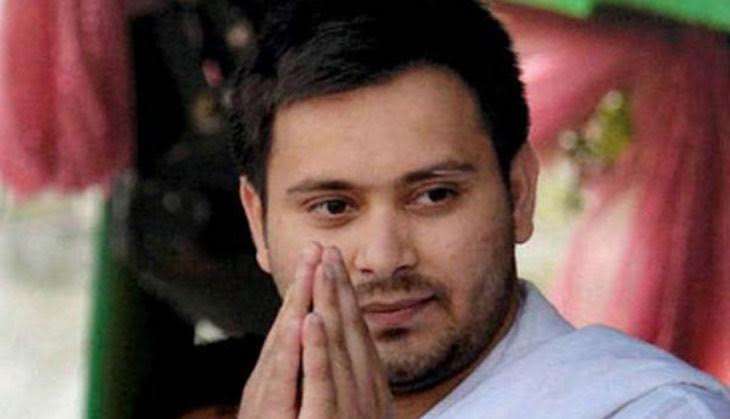 Bihar's Deputy Chief Minister and Lalu Prasad Yadav's son Tejashwi Yadav wrote a long Facebook post dedicated to the former deputy chief minister of Bihar and Bharatiya Janata Party (BJP) leader Sushil Modi. In the post, Yadav mocked Modi for being sidelined by the BJP.
Yadav also wrote that party leaders do not pay heed to what Sushil Modi says anymore and that he was being totally neglected.
The post came soon after Sushil Kumar asked Chief Minister Nitish Kumar to explain what led to the RJD strongman Shahabuddin getting the bail after 11 years of imprisonment.
Below is the complete Facebook post by Tejashwi Yadav:
"We don't buy Kumar's dismissive stand - that the controversy related to Shahabuddin's bail or the latter's barb at him are trivial issues and that they do not deserve his attention or reply," Sushil Kumar had told reporters on the sidelines of a Janata Durbar at his residence.
He said the explanation presented by state ministers and JD(U) spokespersons on the direction of the Chief Minister are not satisfactory.
The BJP leader flayed some state ministers for allegedly using "insulting words" against him "on the bidding of the Chief Minister" and vowed the Opposition would not let the issue - the RJD strongman's release - get brushed under the carpet.
Sushil Modi said all constituents of the state government - RJD, JD(U), and Congress - were collectively responsible for "state-managing" and "stage-managing" Shahabuddin's release.
He said the former RJD MP who was in jail for 11 years in connection with dozens of cases against him got bail as the notices issued by the Patna High Court three years ago were "deliberately" not delivered to him.
"The trial in numerous cases against Shahabuddin could not start as the Patna High Court notices could not be served on him, which enabled the RJD strongman to seek bail in a case and get out," the senior BJP leader alleged.