Somi Das
| Updated on: 8 October 2015, 15:42 IST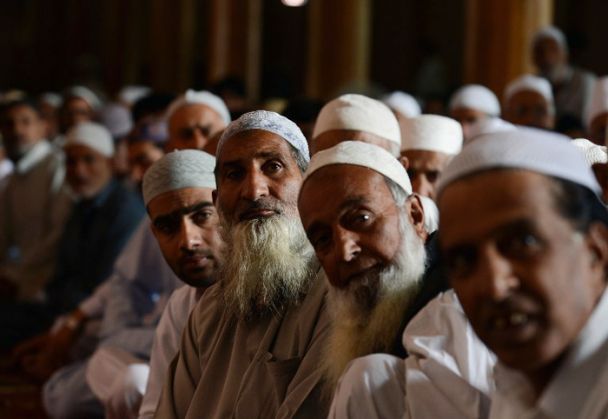 It's been a week since a 50-year-old Muslim man was lynched in Dadri after rumours did the rounds that he consumed beef.
While the small Uttar Pradesh town continues to simmer after his death, its aftershocks are being felt in poll-bound Bihar. From Sushil Modi to Lalu Prasad Yadav, every 'important person' in the state commented on the issue and now even Chief Minister Nitish Kumar feels that the beef issue is being imported to Bihar that goes to poll in less than a week.
We spoke to Dr Mohammad Sajjad, Associate Professor at Centre of Advanced Study in History, Aligarh Muslim University, to understand the impact of these developments on Bihar politics. He has written extensively on the communal fabric of Bihar in his essays and books. He is best known for his book Muslim politics in Bihar.
1. Do you see there is a deliberate attempt in "importing the beef issue to Bihar" as stated by Nitish Kumar in an interview today? And why has the political discourse in the state shifted from development to communalism?
A. It indeed looks to be. One wonders why the BJP is increasingly turning desperate to contest Bihar elections more on a communally divisive agenda and less on issues of governance and development.
For Bihar, it's age-old backwardness should be the only electoral issue. Lalu era may have succeeded in firmly handling the communal riots and Karpuri era managed to challenge upper caste hegemony. But Lalu preferred to pursue anti-middle class politics, ignoring governance and development. He also resorted to Yadav hegemony. All he promised Muslims was protection from communal violence, not development.
He chose not to deliver justice in the Bhagalpur Riots (October 1989). Roads, electricity, education, healthcare, crime control - he chose to ignore all these issues.
Then came the organised assertion of the middle classes across the castes and communities. This came to be addressed by the Nitish-BJP alliance, which ended after Narendra Modi was declared as the PM candidate in the 2014 elections. This left Nitish helpless. But even the BJP leadership is floundering. They have failed to project a chief ministerial candidate who can counter Nitish and pull votes in the name of governance and development.
Now BJP is communalising the whole electoral scenario. They could have easily based their campaign on anti-Congressism by harping on how despite being in power at the Centre for a long time, they kept Bihar as India's internal Colony; how they ignored Bihar on flood control and hydro-electricity productions, etc.
2. After ten years of development-driven politics and the departure from the famed "jungle raj," could issues like cow slaughter and beef ban sway votes?
A. This is what is intriguing and even ironical. If "Jungle Raj" could have alienated electorates and pushed them towards the BJP then issues of sushasan and vikas could have been enough to pull the voters towards the BJP. Then what is the need of communalising the electoral scenario so very brazenly!
What happened in Forbesganj in June 2011 was seen by most as an anti-Muslim exercise to grab land of the Pasmanda Muslims for an industrialist allegedly close to the BJP people.
After June 2013, when Nitish broke away from the BJP, instances of communal conflicts suddenly started emerging in Bihar after many decades. From January 2015 to August 2015 the newspapers like The Indian Express reported many more instances (about 667) of communal conflicts centered around beef in a temple, pork in a mosque, passage through graveyard, etc.
On 18 January 2015, the Azizpur (Saraiya, Muzaffarpur) violence took place reportedly at the behest of the incumbent BJP MLA of Paroo-Saraiya. It was, as I have reported in the Economic and Political Weekly (31 January 2015), a desperate attempt towards communalising the JDU-supporting-Mallah (Hindu fishermen, Ati Pichhrha) votes of Paroo-Saraiya and pull them towards the BJP.
It is difficult to say if the people will or will not vote on the issues of beef ban. I have talked to cross-sections of people in Bihar. Most are keeping their cards close to their chest. Only vocal segments are the upper-caste Hindus and Banias whose significant chunk seems to be inclined towards voting for the BJP.
However, sections of the middle classes and neo-rich classes of these "backward" groups may also go for the BJP. But this won't come across in formal and informal conversations at the moment.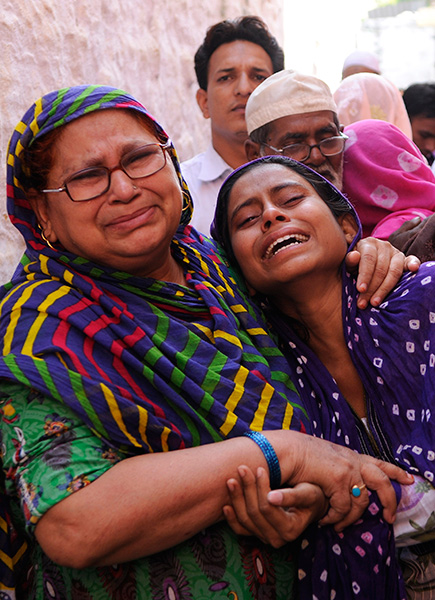 3. How has the Nitish Kumar government dealt with these instances of local communal violence?
A. Nitish Kumar has addressed all instances of communal violence with an iron hand. He never let the situation spiral out of control. The administration has always intervened. That is why we have not seen a Muzaffarnagar riot like situation. But instances of violence over cow slaughter, love jihad and ghar wapsi in Uttar Pradesh have had an impact on the psyche of people in Bihar, particularly the Muslim voters. Before the 2014 elections they were not this scared. But now there is a visible trust deficit.
4. BJP's vision document gives sufficient space to the issue of cow protection as one of their major goals in Bihar. It is one issue that the PM has spoken about elaborately in his Lok Sabha election campaigns, particularly in Bihar. Is the campaign for cow protection inherently communal in nature?
A. The government of Bihar legislated a law prohibiting cow slaughter way back in 1955. To the best of my knowledge, calves and buffaloes are slaughtered for meat which is taken as beef. Hence, if the dominant political party ruling at the Centre, having come to power in the name of development, has spelled out a vision document to protect cows, then its better to speak less about this vision-less politics.
It makes it evident that the BJP can pursue only the politics of communal divide and not of sab ka sath sab ka vikas. Inclusive development, in fact development itself is taking the backseat and Love Jihad, Ghar Wapsi, Gau Raksha are the issues saffron forces including ministers and legislators are preoccupied with. Our much talkative Prime Minister chooses to remain silent on all these issues. Forget about taking action against the hate mongers and rioters.
There are defined penalties for cow slaughter. Rather than launching a campaign on the eve of elections, there should be precise nabbing of the violators of the law and then the due process of law should be allowed to prevail. Mere propaganda for polarisations is sad and unfortunate.
5. How do you think the Muslims in Bihar would react to these developments. What are the main issues they would vote for?
A. Muslims in the political era of Narendra Modi are hardly in a position to speak out. Efforts at communal polarisation are so well orchestrated that Muslim support to a particular formation or alliance seems to be naturally alienating segments of Hindu population away from that formation/alliance. This is most unfortunate development.
In some ways this era seems to increasingly resemble that of 1938-47. Anyway, India's civilizational characteristic of plurality is passing through a severe test. Muslim communities too are like other citizens who need education, healthcare facilities, roads, electricity, etc. But more importantly, they need to live.
At the moment, their utmost concern has once again become security to their life, and property. Even during non-saffron regimes, rioters escaped punishment. But this time they are far more scared.
This doesn't augur well for a democracy, to say the least. India seems to be moving away from its civilizational characteristic of plural tolerant existence --- segments of the nation are betraying, subverting and sabotaging their own Constitution, which came out of long struggle against colonial domination. In fact, the whole South Asia is suffering from sub-continental assertive majoritarianisms, unfortunately!