Somi Das
| Updated on: 31 July 2015, 18:57 IST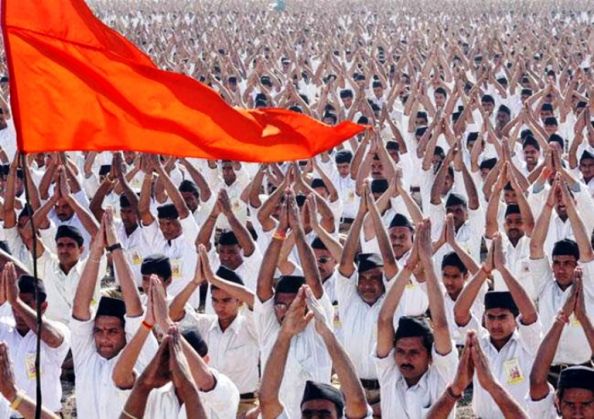 Guru Purnima which falls on the full moon day in the Hindu month of Ashad(July-August) has a special significance for the Rashtriya Swayam Sevak (RSS). It is among the six major festivals that the RSS celebrates, which include - Vijaya Dashmi, Makara Sankranthi, Varsha Pratipada and Rakshabandhan.
On this day the Bhagwa Dhwaj is worshipped and members make anonymous donations to the organisation as 'guru dakshina'.
RSS ideologue Seshadri Chari spoke to Catch News about what Guru Purnima means for the RSS. He says:
It's not as if RSS invented Guru Purnima. In fact, the festival was actually popularized by the Brahmo Samaj and the Arya Samaj, when the RSS didn't even exist.

For the RSS, the Guru is not an individual. Our philosophy, the cultural ethos and the value system of this country- all this constitute a Guru.

And all these are exemplified by the RSS flag. So, we worship this flag as Guru. The flag doesn't just represent the RSS. It represents our culture, the philosophy, the ideology and the world-view of India.
We also asked Chari if he reads any particular message into Rahul Gandhi's visiting protesting FTII students on Guru Purnima and targeting the RSS.
The Congress vice president, during his interactions with the students today had said that RSS encourages mediocrity in educational institutes.
To this Chari says: "Its very sad that he would say something like this. What is his qualification? What is contribution to art and culture of this country? And the students must understand they are at FTII to study and they should go back to their classrooms."