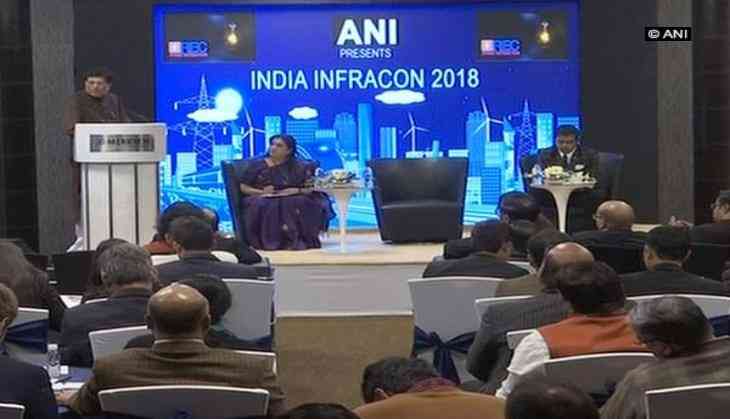 Railway Minister Piyush Goyal on Tuesday said that the suburban railway network suburban railway network plan charted by his ministry for Bengaluru would not only cut completion time, but also project costs.
The project, Goyal said, has been proposed to deal with the heavy traffic in Bengaluru.
"On September 18, we visited Bengaluru, and on October 18, that is in 30 days flat, we had a plan before me on how this suburban railway network suburban railway network) can be implemented," he said at the ANI-organised India Infracon 2018 conclave.
Giving details about the proposed project, Goyal said the time and cost of procuring land has been cut by taking a decision to have an elevated railway network.
"I suggested that to minimize the cost of land procurement, elevate the railway line wherever we don't have existing line with the railways. So, we have been able to create a design for suburban railways where, out of 160 kilometers, 68 kilometers will be elevated," he said.
With this plan, 15 acres of land is now required, Goyal informed, adding that the cost of land acquisition has been cut down to Rs.1200 crores, while the total cost of the project will be in the vicinity of Rs. 1700 crores.
The suburban railway network suburban railway network is expected to serve a commuter population of between 25 to 30 lakhs every day.
--ANI