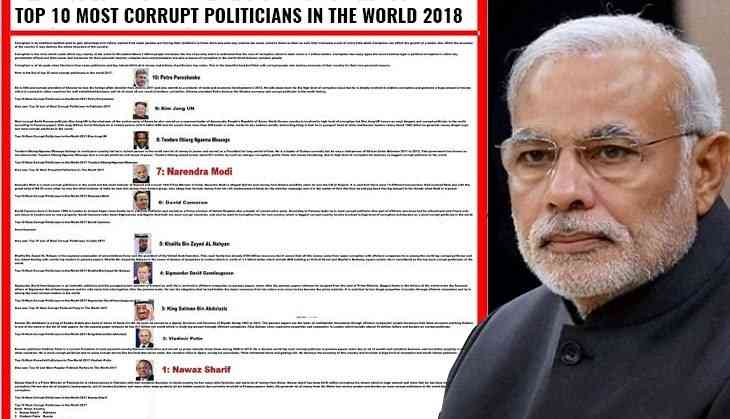 BBC News Hub lists PM Modi as most corrupt
In a viral post doing round on the social media, a "BBC" report has allegedly claimed that India's Prime Minister Narendra Modi is in the list of world's most corrupt politicians.
Actually, this list first came into existence when an imposter website of the original BBC, named 'BBC News Hub' did a fake survey of the world leaders across the globe and found that PM Narendra Modi was listed at 7th rank in the 'Top 10 corrupt politician across the world.'
The team who runs the website had changed the year in the headline and the URL of the page but clearly, they forgot to change the publishing date and hence, the list of 2017 is actually being shared in 2018 and that too with a fake survey.
HOW CAN SC EXPECT PM MODI THE 7TH MOST CORRUPT PERSON IN THE WORLD OUT OF 10, TO EVER APPOINT A LOKPAL?
'What's stopping you? SC criticises pic.twitter.com/bbUkhKX2lg

— Binoy Hoskote (@BinHosBin) April 27, 2017
But in India, a Facebook page named 'I support Rahul Gandhi' shared the survey by making a graphic which was based on the fake news, published at the BBC News Hub and it wasn't deleted as well.
The BBC News Hub site's disclaimer page reads as follows, "Complete information that given on this website is accurate that provide all material related to visitors topics, we change information day by day and as per need because our aim is high to provide current and right information for this purpose our team members work day and night with lot of care and responsibility. But as mentioned it's not 100% sure by authority of this site that information accurate, complete, Reliable, right along with images, photos, information, knowledge and other any type of material which are available on our website due to internet ."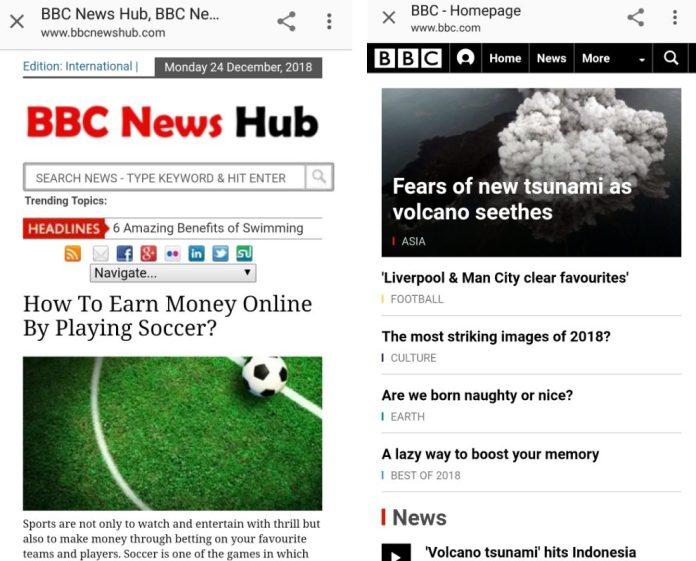 BBC News Hub and original BBC
Every day, fake news is getting propagated on social media and many senior leaders and fan pages are becoming victim of it. Although, the IT cell of several national and regional parties are working day and night to spread their agenda over social media sites.
Also read: VVIP Chopper scam: Patiala House Court allows accuse Sanjeev Tyagi & SP Tyagi to travel abroad based on