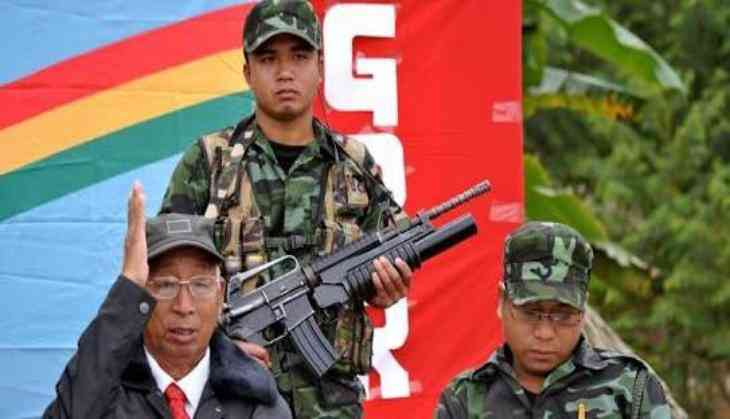 NSCN-K's supremo SS Khaplang (Twitter)
Known as one of the most dreaded rebel leaders in the Northeast and chairman of the Nationalist Socialist Council of Nagaland- Khaplang (NSCN-K), S.S. Khaplang passed away in his Myanmar base on 9 June.
According to sources, Khaplang reportedly died due to diabetic stroke. He was 79. He died at Taga camp at about 08: 05 pm at MNHS (Mayanmar North Hills), just opposite to Nagaland border.
Khaplang, a Hemi Naga from Myanmar, formed the NSCN on January 31, 1980 along with Isak Chishi Swu, and Thuingaleng Muivah.
Later, Khaplang formed NSCN-K on April 30, 1988 after differences surfaced between the founding members of the NSCN.
The NSCN-K has been involved in a series of attacks under the banner of the United Liberation Front of South East Asia.
-With ANI inputs