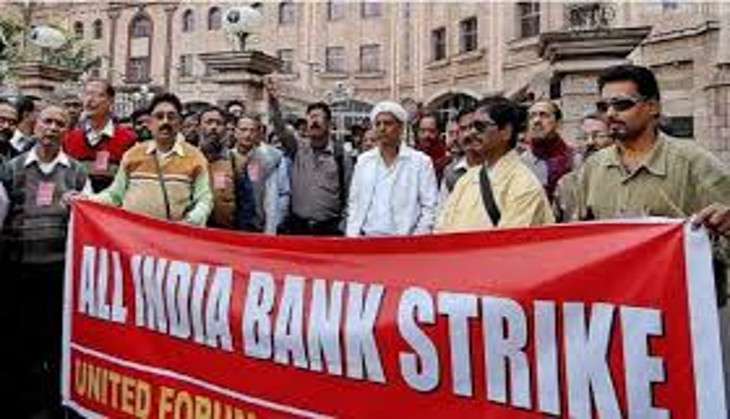 Banking operations could be hit for two days as a section of public sector bank employees have threatened to go on a nationwide strike beginning 12 July to protest against the proposed merger of SBI associates and privatisation of IDBI Bank.
"As the conciliation meeting with the Chief Labour Commissioner failed, we would continue with our strike call," All India Bank Employees' Association General Secretary C H Venkatachalam told PTI.
The All India Bank Officers' Association and State Sector Bank Employees' Association will also participate in the strike. The strike would be observed by five SBI associate banks on 12 July, followed by other public sector banks next day on 13 July.
Many banks including Bank of Baroda, State Bank of Bikaner and Jaipur and State Bank of Mysore have already informed that if strike materialised it could lead to inconvenience to their customers.
Services like cheque clearances, cash deposit and withdrawal at bank branches and other facilities would affected in case of the strike.
Venkatachalam said unions have explained the issues involved in strike notice in detail as to why the proposed closure of Associate Banks and their merger with SBI, proposed privatisation of IDBI Bank and so on are unwarranted.
He emphasised that effective measures to recover the alarmingly increasing bad loans is the real top priority for banks. "We stated that instead of taking stringent measures against wilful and deliberate defaulters, the government is diverting the attention of the people by such steps like privatisation and consolidation as a means to improve efficiency and profitability of the banks," he said.
--PTI