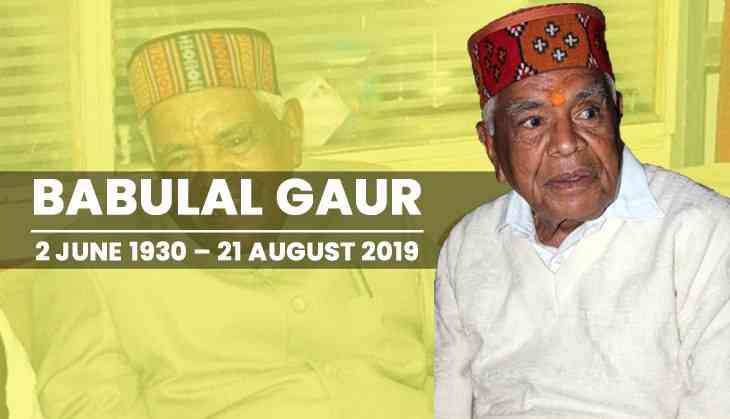 Former Madhya Pradesh CM Babulal Gaur passed away at the age of 89 on Wednesday morning. The veteran BJP leader was suffering from a prolonged illness and died due to a cardiac arrest at Narmada Hospital.
All you need to know about former CM:
1. Gaur has served as MP's chief minister from 2004-2005 and before retiring from the electoral world in 2018, he represented Govindpura for 10 times. He was born on June 2, 1930 in the village of Pratapgarh district, Uttar Pradesh and was living in Bhopal since kid.
2. The latter was a powerful leader who served the state as a trade union leader initially and then later became an MLA. He started his career with RSS in 1946 and was also a founder member of Rashtriya Mazdoor Sangh and then went on to contest from Bhopal South constituency in 1974. In 1977 he contested from Govindpura and won 7 elections in a row till 2003.
3. In 1993, he created the record by winning the Vidhan Sabha election with 59 thousand 666 votes and broke his own record in 2003 by again winning Vidhan Sabha elections by 64 thousand 212 votes.
4. In Shivraj Singh Chouhan's reign, he has sworn as Minister for Industries, Commerce, Employment, Commercial Taxes, Public Undertakings and Bhopal Gas Tragedy Relief and Rehabilitation on 20th December 2008.
Also Read: MNS worker suicides after ED submit notice to Raj Thackeray