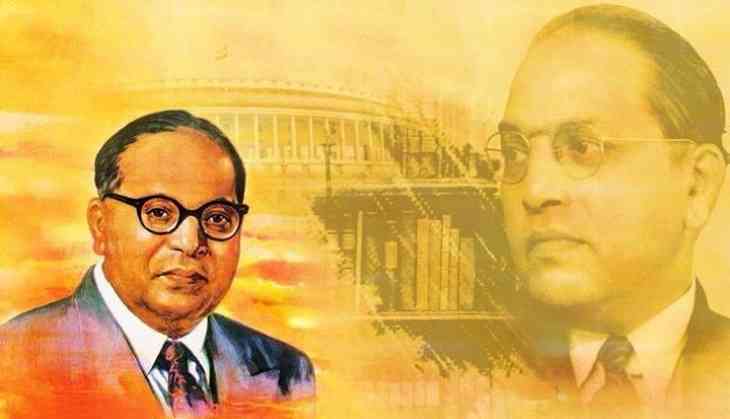 Dr Bhimrao Ramji Ambedkar
On many occasions, Dr Bhimrao Ramji Ambedkar evoked the Indian population that only political clarity or administrative reforms couldn't determine a nation that is to such a great extent diverse in culture and social spectrum.
Although Mahatma Gandhi was amalgamating India to stand up against the draconian British government, Babasaheb Ambedkar was steering the Indians on the road to a spiritual development.
Here is how Babasaheb Ambedkar took a stand against untouchability:
1. Born into a poor, low Mahar caste family on 14th April, 1891, in Mhow, in the Central Provinces, now Madhya Pradesh, Bahasaheb had a rough early years. His family was considered as untouchables and was put through socio-economic prejudice.
2. Coming from the 'untouchable' caste of Mahars in Maharashtra, Babasaheb was a social outcast in his initial days. Even in his school, he was put down as untouchable.
3. His schoolmates wouldn't eat beside him, his teachers did not touch his copies as he came from a family that was considered 'unclean' by the orthodox Hindus.
4. Later, Babasaheb Ambedkar became the spokesperson of the backward classes and castes in India.
5. Much like African-American reformers such as Martin Luther King Jr and Frederick Douglas in the United States, Babasaheb elucidated the significance of a social reform that would stop caste discrimination and the concept of untouchability in India.
6. He also worked together with Mahatma Gandhi in the Harijan movement, which protested against the social injustices faced by people belonging to backward castes in India.
7. Babasaheb also cited that the main problem of the Indian society was the perennial fight between Buddhism and Brahmanism.
8. Babasaheb and Mahatma Gandhi were two of the most eminent personalities who protested against the untouchability in India.
9. Gandhi had published three journals to support the underprivileged class, namely Harijan in English, Harijan Bandu in Gujarati and Harijan Sevak in Hindi. This led to the Harijan Movement in India.
10. Gandhi primarily concentrated on the social and economic stability of people belonging to the untouchable groups and reformed the society's outlook towards them.
11. But all went to no avail! lamentably, even after about 70 years of Independence, India is still tied in the shackle of class and caste discrimination.
Also Read: Babasaheb Ambedkar's top inspirational quotes, famous thoughts you ought to know
Also Read: Dr Bhimrao Ambedkar Jayanti 2020: Take a look at 10 lesser-known facts about Father of Indian constitution