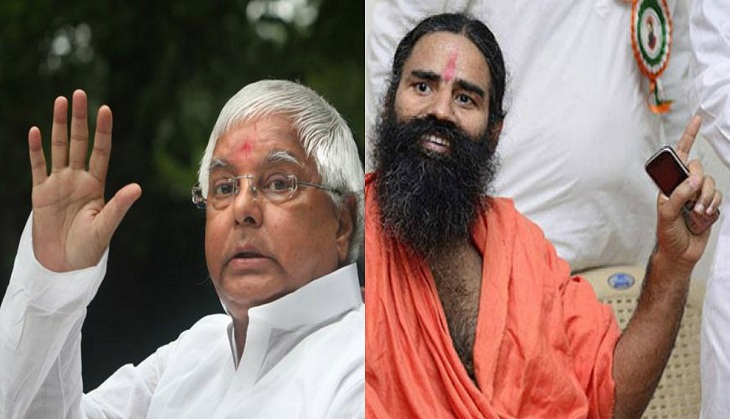 On 4 May, an unlikely alliance was formed between yoga guru Baba Ramdev and RJD chief Lalu Prasad Yadav, as the duo met in Delhi.
As part of his efforts to promote the upcoming Yoga Day, Baba Ramdev met with Lalu Prasad Yadav, who was all praises for the yoga guru and his contribution to society.
Claiming to be a permanent brand ambassador of all Patanjali products, the former Chief Minister of Bihar dismissed all criticism surrounding Baba Ramdev, saying that people are jealous of the yoga veteran's success.
The duo bonded over Ramdev's paraphernalia of products, as Ramdev proceeded to give brief yoga lessons to Yadav, while also providing advice on a skin-care regimen.
Praising the yoga guru, Lalu said, ''His products are in demand and he is doing good for the country." He also commended the fact that whatever Ramdev earns, he spends it on charity.
This unlikely alliance comes after considerable mudslinging that has ensued in the past between the two.