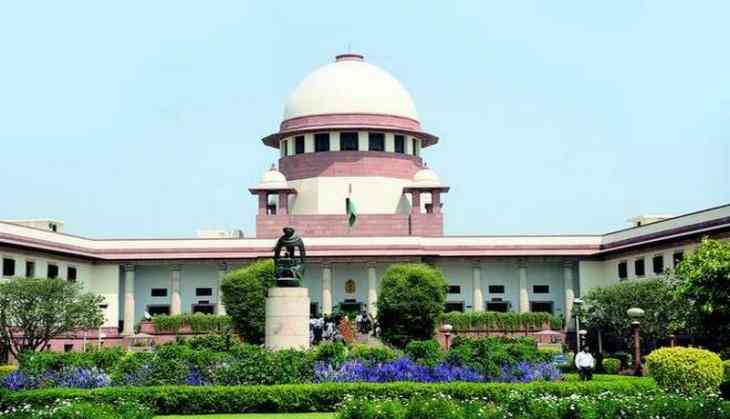 The Supreme Court on Thursday dismissed all 18 petitions seeking a review of its landmark verdict on the Ayodhya land dispute case.
The pleas were heard in the chamber by a 5 judge bench consisting of CJI SA Bobde, Justice DY Chandrachud, Ashok Bhushan, Abdul Nazeer and Sanjiv Khanna.
A number of Muslim parties, including some supported bt the All India Muslim Personal Law Board, 40 activists, Hindu Mahasabha and the Nirmohi Akhara are the ones who approached the top court after being discontented by the ruling, and said that the judgement needs to be re-examined as there were errors on the face of the record.
The Muslim side put forth a review petition against the judgement challenging, inter-alia, that the relief to Hundu parties added up to rewarding illegal act of trespass and demolation committed against the mosque. The ruling is for the most part based on Hindu faith than secular values, maintained another set of review pleas filed by person supported by the All India Muslim Personal Law Board.
The Hindu Mahasabha had also filed a review petition against the allocation of 5 acres land for construction of mosque as a compensatory measures.
Previously, a five judge bench consisting of the then CJI Ranjan Gogoi, Justice SA Bobde, DY Chandrachud, Ashok Bhushan and bdul Nazeer maintained that the Hindu parties had a better claim of possessory title over the land, and authorized the construction of a temple in the entire area of 2.77 acres.
Later, forty civil rights activists, how were not part of the orginal case, pu forth a review petition challenging that the ruling inpacted ruling "the syncretic culture of the country and its secular fabric envisaged in the Constitution".
Also Read: Citizenship Amendment Bill: 'Nothing to worry', PM Modi assures Assam people