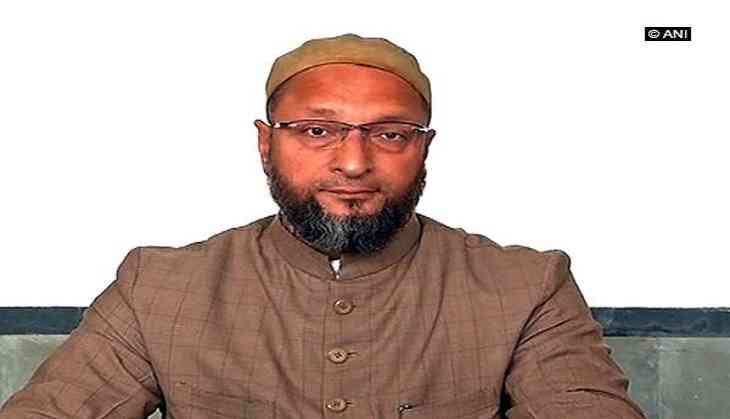 All India Majlis-e-Ittehadul Muslimeen (AIMIM) chief Asaduddin Owaisi on Monday snubbed Art of Living founder Sri Sri Ravi Shankar for mediating the Ayodhya dispute and said he should not indulge in any kite flying.
Speaking to the media, Owaisi said, "All India Muslim Personal Law Board (AIMPLB) has clearly stated that they will not accept any such offer. He( Sri Sri Ravishankar) should not indulge in any kite flying."
Asserting that the spiritual leader is no authority to intervene in the matter, Owaisi said, "people who do not even know how to spell the word "Mughal" are today portraying themselves as their (Mughal) close associates."
As per reports, Ravi Shankar had earlier met representatives of Nirmohi Akhara and AIMPLB to help find an out-of-court settlement to the dispute.
Reacting to Ravi Shankar's initiative, the AIMPLB had said they do not want favour arbitration and the dispute can only be settled through adjudication.
AIMPLB member and Convenor of Babri Masjid Action Committee Zafaryab Jilani denied that any of their authorised representatives met the Art of Living founder.
Speaking to ANI, Jilani said, "Regarding Ayodhya dispute, no one has come and spoken on this issue to us. We have not even received any proposal on it yet. Rather than making it a big issue, the country should sit and decide on this matter peacefully. This is a very sensitive topic which needs long and valid discussion. Ravi Shankar mediating in it will make it controversial."
Various attempts have been made by all the stakeholders till now to resolve the matter amicably but all went in vain.
Earlier, the Supreme Court had also suggested that an out-of-court settlement was the best recourse to the dispute.
The apex court will commence the final hearing of the long-standing matter from December 5, a day before the 25th anniversary of the demolition of the medieval-era structure.
The Babri Masjid was built by Mughal emperor Babar in 1528. The Hindus, however, claim that a Ram temple that originally stood there was demolished to construct the mosque.
-ANI