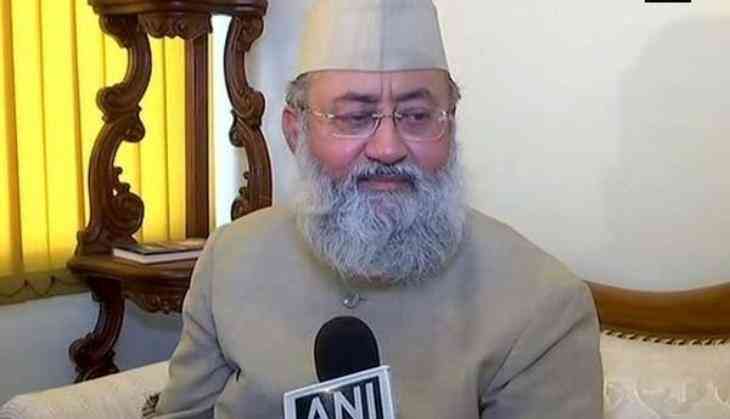 Ayodhya dispute: Amarnath Mishra says Salman Nadvi demanded money for mosque
Amarnath Mishra, the president of Ayodhya Sadbhavna Samnvyay Maha Samiti, has claimed that former All India Muslim Personal Law Board (AIMPLB) executive member Moulana Salman Hasni Nadvi demanded money, position and land for building another Masjid in Ayodhya.
Mishra told ANI that he met Nadvi on February 5 and discussed the issue of Babri Masjid-Ram Janambhoomi, after which the latter made his demand.
"I met Nadvi on February 5, we discussed the issue of Babri Masjid-Ram Janambhoomi. He asked me to give a written proposal on the issue and I did the same, which was forwarded to everyone. He wanted to make another Masjid like Mecca in Ayodhya, and for that, he asked for 200 acres of land, membership in the Rajya Sabha and Rs 1,000 crore," he claimed.
Nadvi rebuffed Mishra's claims, saying that he didn't know him at all.
Nadvi even accused Mishra of raising such issues to maintain tension between Hindus and Muslims.
"Such people don't want a temple or a mosque to be built in Ayodhya. He is a devil and their only work is to create tension in the work of God. They are scared that Hindu and Muslim will be united. He knows that I am the only one who is raising this issue," Nadvi told ANI.
"We want to spread a message of peace and prosperity in the nation. I don't even know any Mishra and he is talking about deals," he added.
Earlier, AIMPLB removed Nadvi for supporting the construction of the Ram Temple on the land under dispute.
On February 9, Nadvi spoke to ANI about his meeting with Art of Living founder Sri Sri Ravi Shankar where he extended support to the construction of Ram temple and said that their priority is to join hearts of people.
He also hinted at an out-of-court settlement by saying, "The courts do not join people's heart as the verdict is always in favour of one and against the other."
-ANI