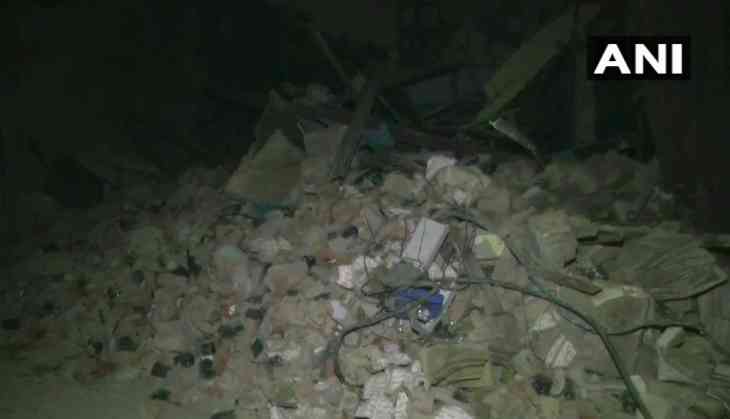 A shocking incident took place in the Delhi' Moti Nagar where at least six people were dead after an explosion caused a factory to collapse.
As per the Police, the three-storey factory got collapsed due to the explosion where paint coating for ceiling fans was being constructed. According to the eyewitnesses, many people working or putting up at a scrapyard immediately next door where the people reported being buried under the debris.
However, the rescue operation has been closed till morning, ANI reported. 8 persons were admitted to the hospital. NDRF said, "there is no possibility of anyone being repressed in the building".
See the latest visuals:
Delhi: Latest visuals from Sudarshan Park in Moti Nagar, where part of a factory collapsed claiming lives of 7 people y'day. 8 persons are admitted to hospital. Rescue operation was closed till morning; NDRF said "there is no possibility of anyone being repressed in the building" pic.twitter.com/FyRiGb5U1e

— ANI (@ANI) January 4, 2019
Monika Bharadwaj, deputy commissioner of police (west) said that at least 18 people were in the structure. Out of the total, six of them, including a child, who have been died so far, she added.
However, the rescue operation was hampered due to the absence of light and fire officials had to arrange a generator for the rescue work.
On the other hand, local residents claimed that there were nearly 25 people trapped in the building.
As per the resident, there were around 13 people working in the factory while dozens in the scrapyard, including children, who were having dinner at that time, HT reported.
Meanwhile, the fire department said that prima facie the explosion was in a compressor.