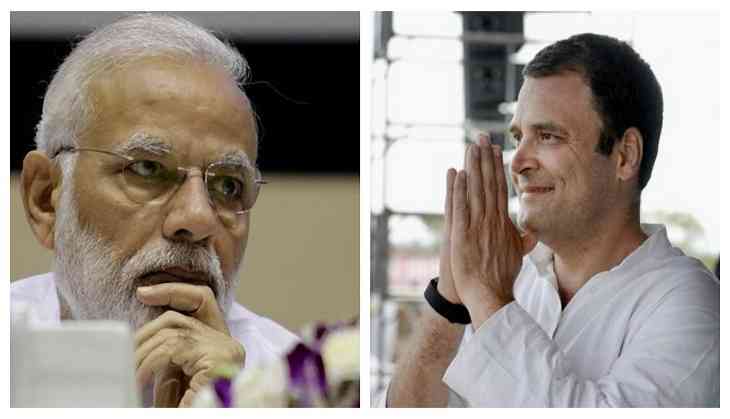 The 2018 Assembly elections campaigns are about to begin soon and for the same several surveys have started by the organizations to know who will be going to win the next 2018 Elections. In a recent note, a survey has been conducted by ABP-CVoter ahead of 2018 Assembly elections in three states i.e. Rajasthan, Madhya Pradesh and Chhattisgarh.
ABP and CVoter released the opinion poll on Monday, however, this survey was conducted between 1st June to 10th August 2018.
A shocking prediction came to light that said that BJP will lose its seats in the above three states while Congress will get the majority. Moreover, the Modi factor would help the party's fortunes in the 2019 Lok Sabha elections in the three states, a survey conducted by CVOTER and ABP news predicted.
Here's the record that shows Modi might get a big defeat in the next Assembly Election 2018:
1. Rajasthan:
To win the Rajasthan Assembly, the party require 200 seats to prove its majority. As per the survey, Congress is likely to get a whopping number of 130 seats while Modi-led BJP government will get 57 seats only. The projection for the others is 13. These numbers are for sure a shocking score in comparison to the 2013 Assembly Election because previously BJP bagged 163 seats while Congress could only manage 21 seats.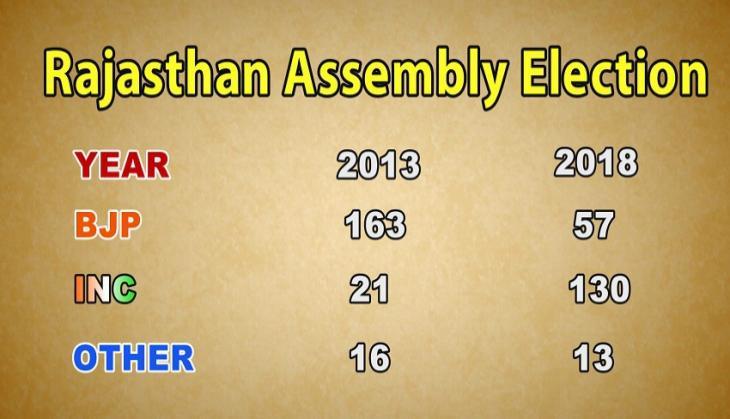 As per the survey, the vote share between the two big parties of the nation, Congress is projected to get 50.8 percent while BJP could get 36.8 percent in the upcoming Assembly election. While the rest could get only 12.4 per cent of vote share.
Reportedly, in the 2013 Vidhan Sabha elections, BJP managed to get 45.2 percent vote share which was followed by the Congress with 33.1 percent and the Others at 21.7 percent.
2. Madhya Pradesh:
Out of the 230 seats in MP Assembly, the BJP might bag 106 seats while Rahul Gandhi's party could get 117 seats. The Others are projected to win 7 seats. Here also the data is completely reversed in comparison to the 2013 Assembly Elections.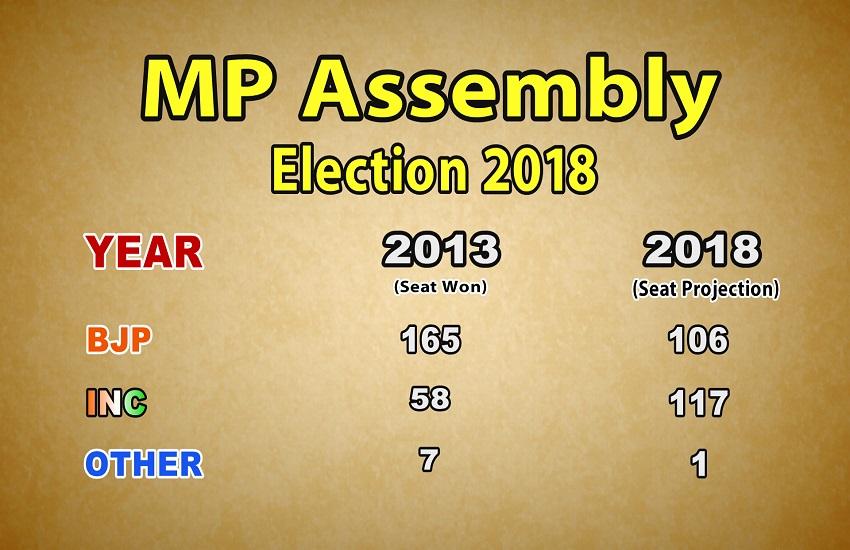 Talking about 2013 elections, BJP had won 16 seats that too through a huge margin than Congress as Rahul's party was able to get only 58 seats and the Others getting 7 seats.
3. Chhattisgarh:
In the 90-member Chhattisgarh Assembly, the BJP is also projected to face a huge defeat by receiving only 33 seats in comparison to Congress, who is projected to bag 54 in the upcoming elections.
While in the 2013 election the result of the state was- BJP won 49 seats while 39 seats bagged by Congress and Other won only 2 seats.
Also read: Attack on Umar Khalid: Man who shot JNU student leader captured on CCTV; see pics