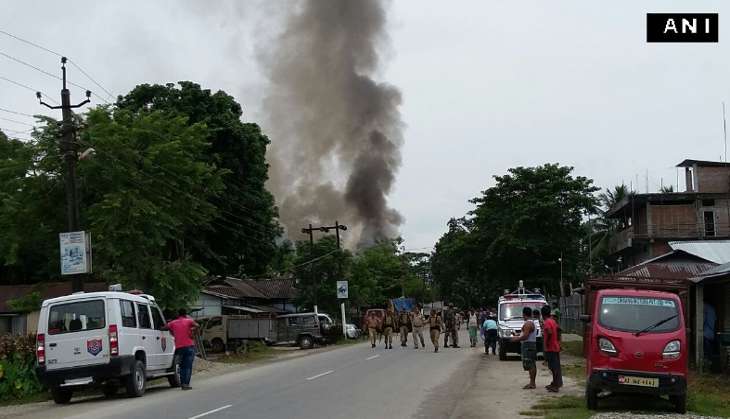 13 civilians were shot dead and 15 injured after 4-5 suspected NDFB(S)militants opened fire in Kokrajhar district of Assam on 5 August.
According to reports, a group of unidentified men got out of an autorickshaw and opened fire in the crowded market area of Kokrajhar.
Security forces have reached the spot. The injured have been rushed to a local hospital where they are undergoing treatment.
The police have reportedly neutralised two of the terrorists while the other terrorists are still on the run. Reports suggest that the terrorist were dressed in Military uniforms.
The identity of the militants has not been confirmed. Unconfirmed reports suggest that automatic weapons and grenades were used by the terrorists.
Meanwhile, Assam Chief Minister, Sarbananda Sonowal has briefed Home Minister Rajnath Singh, and Prime Minister Narendra Modi about the ongoing situation.